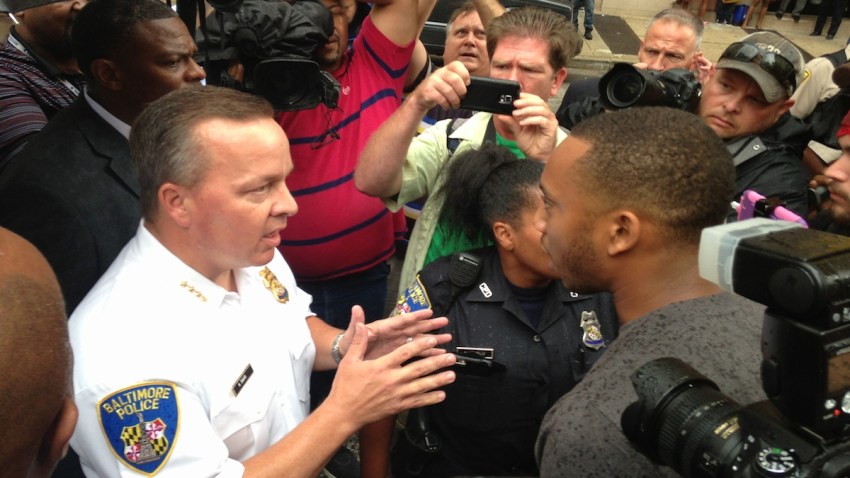 Activists occupied Baltimore's City Hall on Wednesday night, demanding concessions from top officials, the Associated Press reported.
They called for police to avoid using military tactics and chanted the name of a black man who died after suffering an injured in police custody.
Members of the Baltimore Bloc began shouting from an upper gallery as a city council subcommittee prepared to vote to make interim Police Commissioner Kevin Davis a permanent appointment.
"All night, all day, we will fight for Freddie Gray!" the activists chanted amid calls to postpone the vote. "No justice, no peace!"