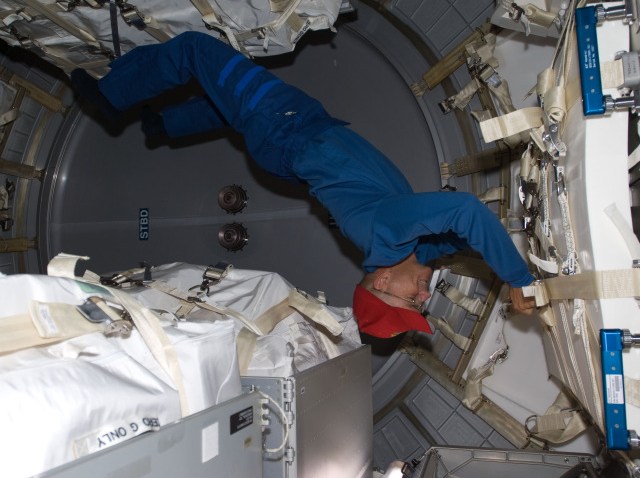 To infinity and back to Earth.
Astronauts on board the linked international space station and space shuttle Discovery packed up a 12-inch Buzz Lightyear action figure for its journey home on Tuesday, The Associated Press reported.
The "Toy Story" hero named after real life astro Buzz Aldrin made his space debut a little more than a year ago. This past week NASA has filmed the figure in action for an education campaign for kids. One scene shows Buzz floating through a chamber followed by an astronaut, according to the AP.
Earlier on Monday, the 13 astronauts on board finished their final task: filling a giant cylinder with a ton of trash to haul home on Discovery.
Get More: MSNBC