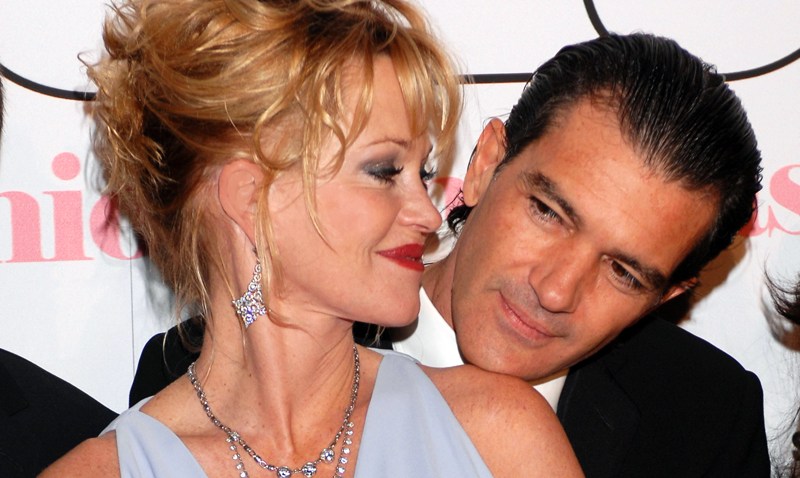 Antonio Banderas says wife Melanie Griffith is doing "fantastic" following her most recent trip to rehab in August.
"Last time you were here, you were open about this, Melanie was in rehab. How is she doing?" Ellen DeGeneres asked Antonio on an episode of "The Ellen DeGeneres Show" airing Thursday.
VIEW THE PHOTOS: They Dated Who?!? Surprising Former Couples!
"She is fantastic, fantastic. The whole family is very proud of her. Fighting in a very tough way and we are very proud," he said. "The whole family, we have been around her and it is a good message for people that have that type of problem. You can get out of that."
The "Shrek Forever After" star said his wife was healed by the power of the heart.
VIEW THE PHOTOS: Celebs In Rehab
"There is nothing in the world that cannot be cured by love. That is the most important thing," he added.
As previously reported on AccessHollywood.com, Melanie recently told Access that she feels liberated from her addiction struggles.
"I've battled with it my whole life," she told Access in April. "It's a beautiful thing to finally be free."
VIEW THE PHOTOS: Hollywood's Smokin' Hot Couples
Melanie entered rehab for a third time last August, having previously sought treatment in 2000 and 1988.
Copyright 2010 by NBC Universal, Inc. All rights reserved.
This material may not be published, broadcast, rewritten or redistributed.
VIEW THE PHOTOS: Hollywood's Lasting Relationships
Related Content from AccessHollywood.com:
PLAY IT NOW: 2010 Tribeca Film Festival: Antonio Banderas & Melanie Griffith Talk 'Shrek' & Raising Kids In Hollywood
PLAY IT NOW: 2010 Tribeca Film Festival: 'Shrek Forever After' Premiere
More from Access: [ Melanie Griffith Ellen DeGeneres Rehab ]
Copyright NBCAH - Access Hollywood