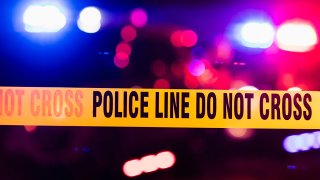 Authorities in Idaho are investigating after what's believed to be the only memorial in the U.S. dedicated to Holocaust victim Anne Frank was desecrated with Nazi propaganda earlier this week, NBC News reports.
Police discovered the vandalized Anne Frank Human Rights Memorial in Boise, Idaho, early Tuesday morning, tagged with nine swastika stickers that included the words, "we are everywhere." Authorities believe the crime happened sometime between late Monday night and early Tuesday morning by an unknown suspect, or suspects.
"This explicit act of white supremacy serves as a reminder of the stark and disturbing pervasiveness of racism, bigotry and hatred that continues to plague society and which this community-driven fundraising campaign aims to turn on its head," said the Wassmuth Center for Human Rights, which maintains the memorial, in a Friday statement.
Read the full story on NBCNews.com