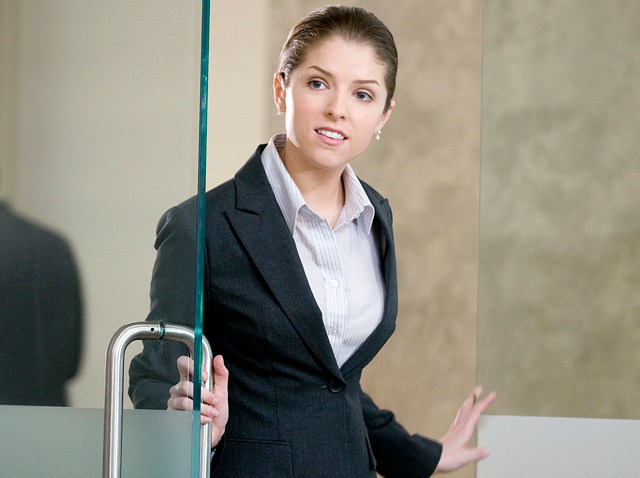 "Up in the Air" star Anna Kendrick has signed on to star in "I'm With Cancer," an all too rare installment in the oncology dramedy genre.
Joining Kendrick on "Cancer" is Jonathon Levine, who made the very nearly very good "The Wackness," said the Hollywood Reporter. James McAvoy is set for the lead role and Seth Rogen is on board (does he just love stories about deathly ill people?) as producer and supporting actor.
Levine replaces Nicole Holofcener, whose "Please Give" debuts at Sundance before opening April 23. Holofcener bailed because the film's Vancouver location didn't work for her.
U.S. & World
The script from Will Reiser, who previously worked as a producer on "Da Ali G Show" in 2003, about his own battle with cancer.
Kendrick caught "Up in the Air" writer/director Jason Reitman's eye with her great performance in "Rocket Science," a boy-meets-girl, coming-of-age, spelling bee rom-com. And she made the most of her big break, with the most eye-opening performance in the film. Between that and her part in the "Twilight" saga, she should be busy for years to come.