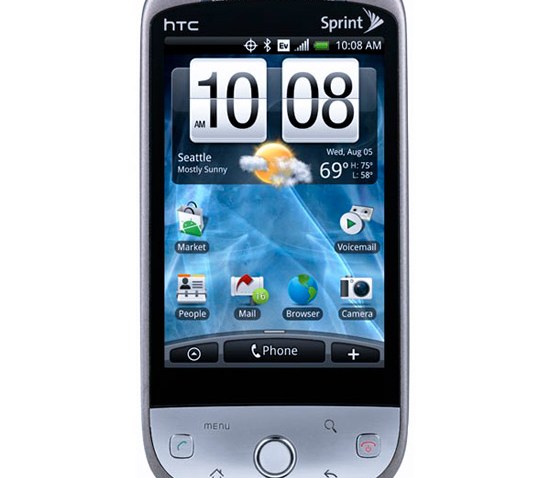 Sprint, forlorn over missing that ambitious target of selling 1 - 1.5 million Palm Pre phones in its first year on the network, will now try its luck with the lovely Android operating system, too. Sprint's entry into the Google Android derby will be this attractive HTC Hero, bringing all its touchscreen goodness on October 11.
It's the first Android-running phone on the Sprint network, and judging from the number of Android phones multiplying like rabbits lately, it won't be the last. This is a fine-looking phone, and thank goodness it's lost that ugly chin of the T-Mobile version, and especially of its homely forebear, the Android-pioneering T-Mobile G1.
Like most phones of its ilk, expect to pay steep prices for Sprint's HTC Hero, with $180 buying you the phone with a two-year contract, and then a cheaper-than-AT&T $70 tariff each month to keep the calls and data flowing. It might be worth it, because we've tried Android, and love it. It's especially useful for running Google Voice and Flash apps. All it needs is some decent hardware and a good network, and it's a winner. Tall order.
Via Geeky Gadgets and GigaOM
For more gadget news, check out DVICE.com.
Copyright DVICE - DVICE