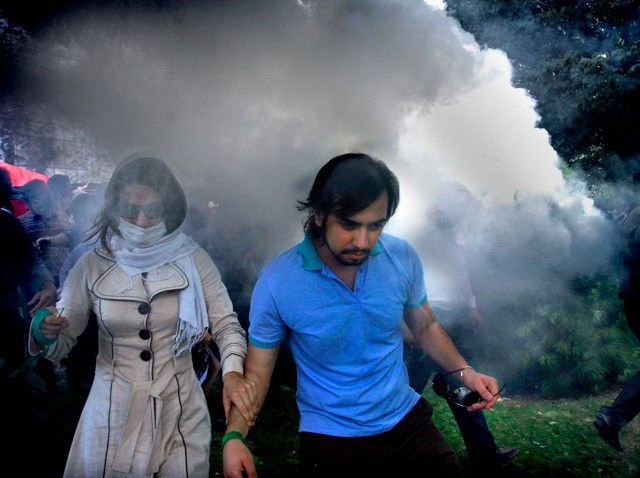 Israel is nearing its end and the Holocause was a lie, Iranian President Mahmoud Ahmadinejad said on Friday, as violent protests broke out in Tehran between hard liners and opposition groups.
"The pretext (Holocaust) for the creation of the Zionist regime (Israel) is false ... It is a lie based on an unprovable and mythical claim," he told worshippers Friday at Tehran University at the end of an annual anti-Israel "Qods (Jerusalem) Day" rally.

"Confronting the Zionist regime (Israel) is a national and religious duty."
The opposition held its first major protests since July, even as tens of thousands marched in government-sponsored rallies marking an annual anti-Israel commemoration. At one opposition rally, hardliners pushed through the crowd and attacked former President Mohamad Khatami, a cleric who is one of the most prominent pro-reform figures, according to a reformist Web site. The report cited witnesses as saying the opposition activists rescued Khatami and quickly repelled the assailants.
Since coming to power in 2005, Ahmadinejad has provoked international condemnation for saying the Holocaust was a "myth" and calling Israel a "tumor" in the Middle East. His government held a conference in 2006 questioning the fact that Nazis used gas chambers to kill 6 million Jews in World War Two.

The outrageous claims came a day after Ahmadinejad, in an NBC interview, said three hikers being held in Iran for crossing over from Iraq "deserve to be punished," and that he will not give in to international pressure to end a nuclear program he insisted is peaceful.

Get more: MSNBC, Reuters