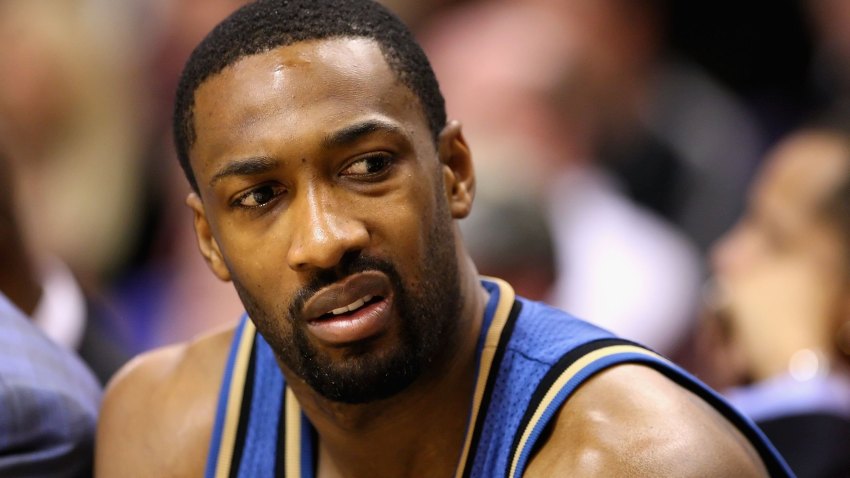 Athletic company Adidas announced late Friday that it has ended its relationship with Gilbert Arenas.
A rep for the company released this statement to TMZ: "In response to Gilbert Arenas' guilty plea to felony charges, adidas has terminated its agreement with the athlete effective immediately."
The company made the move just hours after the Washington Wizards' three-time All-Star pled guilty to a gun charge in D.C. Superior Court Friday for bringing four guns into the team's locker room at Verizon Center. He could serve up to six months in prison; sentencing has been scheduled for March 26.
U.S. & World
In the wake of Arenas' indefinite suspension without pay by the NBA, Adidas had told USA TODAY that it was reviewing its relationship with the 28-year old point guard.
"We are evaluating our relationship with Gilbert Arenas based on his recent conduct and subsequent suspension from the NBA," Adidas spokeswoman Lyn Famiglietti said in a statement to the newspaper last week. "We echo the Commissioner's concern for such a serious incident and will continue to follow the investigation by the league and law enforcement."
Once the guilty plea was in, though, Adidas wasted no time, TMZ noted.
Arenas' eight-year deal with the company, which began in December 2003, was worth $40 million. Arenas was one of Adidas' biggest basketball endorsers.