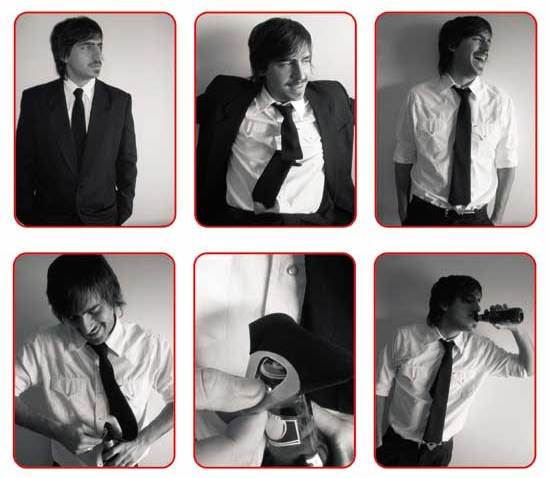 Argentina's Sinapsis design studio has come up with this "After Office Tie" that'll seamlessly take you from your nine-to-five to your five-'til-last-call. Nothing too fancy here, nor is the bottle opener even hidden. It's right at the tip of the tie — your coworkers will know you're ready to party.
The "After Office Tie" is one of 100 shortlisted entries in a contest by Designboom and will be displayed in the Institute of Contemporary Arts in London.
Designboom, via Crunch Gear
For more gadget news, check out DVICE.com.
Copyright DVICE - DVICE