Two members of the U.S. military were killed in an operation on an ISIS target in Afghanistan, NBC News reported. Another was wounded.
More information on the soldiers, including what service they were in, wasn't immediately available, pending notification of their next of kin, Pentagon spokesman Captain Jeff Davis said in a statement Thursday.
The operation took place in the Achin area, where the military dropped a massive, non-nuclear bomb called the "mother of all bombs" on an ISIS target in Afghanistan two weeks ago, the weapon's first-ever use in combat.
Another American soldier died this month during an operation against ISIS in Afghanistan, where the Taliban and ISIS are fighting over territory, and with government and American coalition forces.
Watch US 'Mother of All Bombs' Explode in ISIS Strike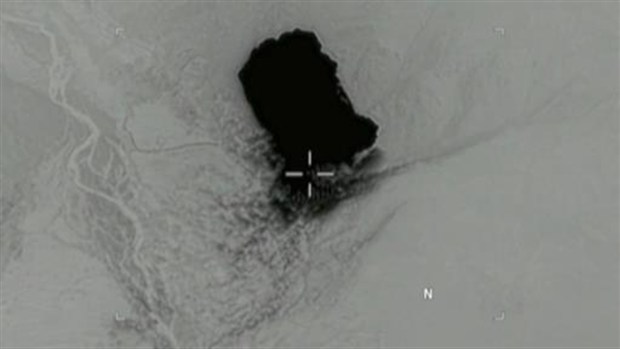 Get More at NBC News