A Northern California woman celebrating her 90th birthday almost didn't make it to her party on Sunday morning, after the limousine she and her friends were taking burst into smoke and flames.
"I don't understand how it happened. I really don't," said Elayne Lofchie, who was on her way to Sonoma with nine others when the limo they were in caught on fire. "One minute everything is fine and the next minute it was chaos."
Lofchie, three caretakers and six of her dearest friends had just gotten inside the limo when they smelled smoke about 11:30 a.m. on Skycrest Drive in Rossmoor. In just minutes, the limousine was engulfed in flames.
Luckily, the driver and the caretaker, Georgette Vianni, were able to pull the women, all in their 80s and 90s to safety.
The limo owner, Claudius Oliveira of TownCar SF, says he can't believe it either. He said the 2008 limosine is properly maintained and insured. He believes the electrical unit that powers the TV, lights and stereo somehow malfunctioned.
This limo fire comes on the heels of a fatal May 4 limo accident, where five women died in a fire on the San Mateo Bridge. There still has been no official word on why that fire erupted and killed the young women - mostly nurses and mothers - on their way to a bachelorette party. The bride in the limo was among those who died.
Since that fiery tragedy, state Sen. Jerry Hill (D-San Mateo) has been working on legislation to add safety requirements to limousines that seat ten or more passengers. That would include fleet inspections on a regular basis, requiring emergency exits and having a third-party inspecting limousines after they are modified or "stretched" to include more passengers.
Walnut Creek police have not found any criminal wrongdoing in Sunday's limo fire. Chis Chow, spokesman for the California Public Utilities Commission, told NBC Bay Area on Monday that his agency is investigating, and will determine exactly how many passengers were inside. He said this particular limo was listed with the CPUC as seating eight passengers, including the driver. Because of this, the vehicle had never been inspected by the California Highway Patrol, which inspects limousines that carry ten or more passengers.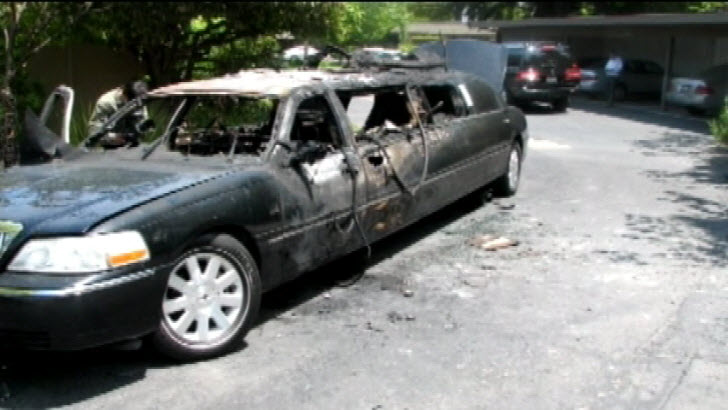 In general, if companies willfully misprepresents the number of passengers, they could be fined $7,500 per violation.
Chow said that the carrier had no enforcement actions of any kind against it, and that the driver had an active permit to operate.
For her part, Lofchie said she is thankful she and her friends survived. They ended up carpooling to her party. She said future limo rides are out of the question.
"It's not the way I wanted to celebrate my birthday, no way," Lofchie said.