Two 12-year-old Wisconsin girls accused of holding down and stabbing their 12-year-old friend were charged as adults in court Monday.

Police in Waukesha say the girls lured their friend into a wooded area Saturday where one girl held her down and the other stabbed the victim 19 times.

Both suspects were charged as adults with attempted first-degree intentional homicide, as a party to a crime. If convicted, they could each serve 65 years in prison. (NBC Chicago is not naming the suspects or showing their faces due to their age).
The 12-year-old girl survived the attack, and police say her condition is stable.
The girls may have been motivated by a fictitious character named "Slenderman," a criminal complaint revealed Monday.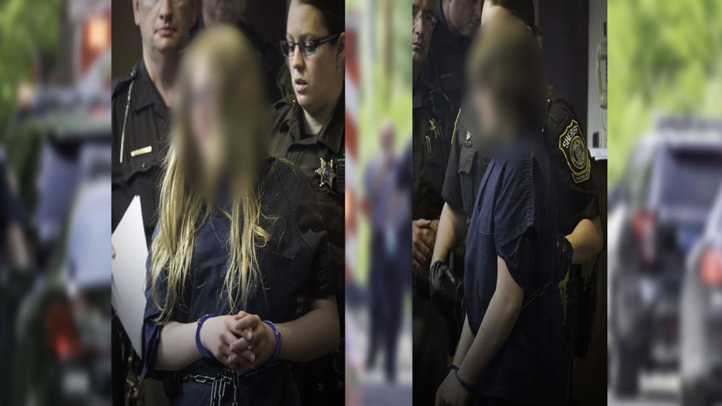 Slenderman is a character thought to have originated as an Internet meme around 2009. He is often depicted as a tall, thin man wearing a suit with a blank face.

According to the criminal complaint, one of the girls stated that "many people do not believe Slenderman is real," and she "wanted to prove the skeptics wrong." Their goal may have been to become a "proxy of Slender," which required the girls to "physically kill someone," the complaint says.

Authorities said the two suspects had planned to kill the victim for several months before Saturday's attack.
The girls all attended the same middle school, according to police, and were together at a sleepover over the weekend.
The two suspects are accused of luring the girl into a wooded area near Rivera Drive and Big Bend Road under the premise of playing a game, police said.
The victim was stabbed in the torso, legs and arms but was able to crawl out of the woods to a road, where she was discovered by a passing bicyclist.

Authorities say the suspects were arrested several hours later. A knife believed to have been used in the stabbing has been recovered.
Copyright AP - Associated Press