Zach LaVine isn't shying away from tense moments. The high-flying guard delivered again, just in time to lift the Chicago Bulls to another tight victory.
LaVine broke for a tiebreaking dunk after stealing an inbounds pass in the closing seconds, Lauri Markkanen scored 21 points and the Bulls beat the Orlando Magic 105-101 on Monday night.
The Bulls blew an 18-point lead in the fourth quarter, yet still came away with their second win in three games after dropping seven in a row.
10 Fast Facts About Speedskating Star Shani Davis
LaVine finished with 18 points and seven rebounds. But his biggest contributions came near the end of the game.
LaVine locked on Shelvin Mack and swiped Jonathan Simmons' inbounds pass with 15 seconds left, breaking for a thunderous slam to put Chicago on top. He added two free throws after Mario Hezonja missed a 3-pointer.
"I was trying to be aggressive on the inbounds, trying to make it hard for (Mack) to catch," LaVine said. "I wasn't trying to obviously go for a steal and be able to get out of position, but it opened up like it did."
LaVine also scored 35 — including Chicago's final 11 points — in Friday's 114-113 win over Minnesota.
"I embrace it," LaVine said. "You have to get it done. Everybody wants to have the ball in their hands at the end of games. But you have to have the confidence and the ability to do it. And I think I do."
He sat out a loss to Washington the following night because he hasn't been cleared for back-to-back games following ACL surgery with the Timberwolves a year ago.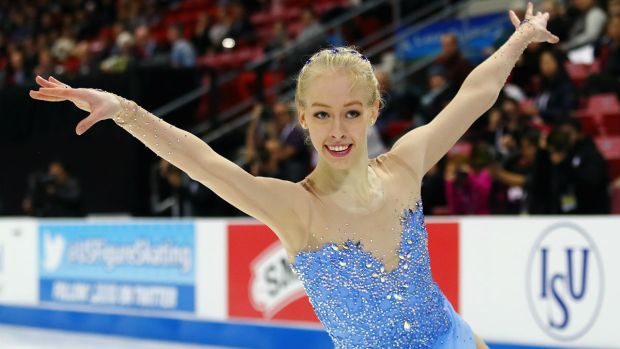 Fast Facts About Olympic Figure Skater Bradie Tennell
Bobby Portis added 19 points and seven boards for the Bulls, and Jerian Grant had 14 points and seven assists.
Hezonja led Orlando with 24 points, though he was angry about his miss at the end. Evan Fournier scored 22.
"I'm (ticked) that I missed," Hezonja said. "Simmons made a great read, the rest is on me. I didn't win for my team today and I'm extremely mad, but it's going to serve as experience going forward in these clutch moments for me."