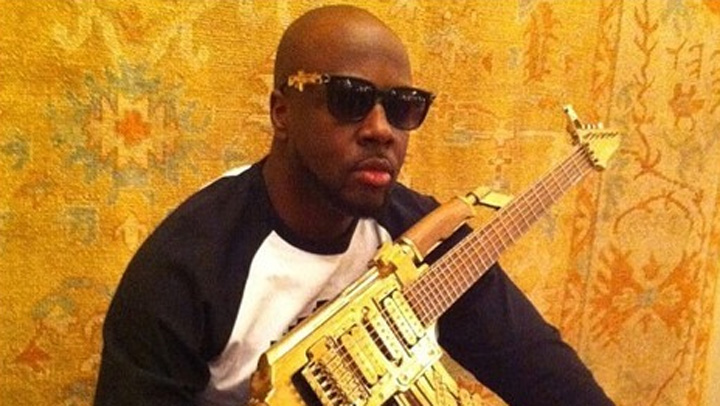 The last time we caught up with Wyclef Jean in Chicago, he was partying on Lollapalooza weekend at The Underground.

But these days, the singer/rapper/activist isn't in a party mood when it comes to the Windy City.
The Haitian entertainer released a free mixtape this week, which included a song called Bang, Bang, Bang, which laments the violence in Chicago.

According to a posting on Wyclef's SoundCloud page, the song was inspired during a trip to Chicago, and the song is posted alongside a picture of Wyclef with a guitar shaped like a rifle.
The acoustic guitar track includes the chorus "Shoot first, think last. How long will this bloodbath last?"

According to Wyclef's Twitter feed, he was in Chicago on Sunday shooting videos for Bang, Bang, Bang, and another track called "Hope and Pray."
I am in the south side of Chicago! As we speak shooting video — Wyclef Jean (@wyclef) April 28, 2013