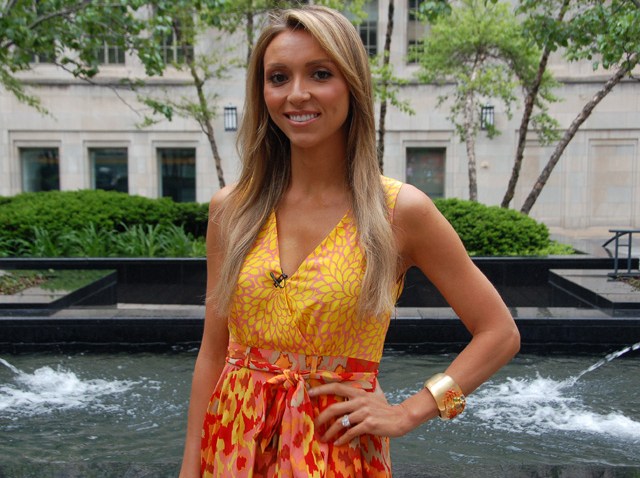 Want a body like a celeb? Don't we all. For most of us that may be a pipe dream, but this spring you can at least say you worked out with one -- for a good cause.
On April 15, E! News host Giuliana Rancic will be participating in Fab-Fest 2012, a day full of fitness, beauty tips and spa treatments to benefit national breast and ovarian cancer non-profit Bright Pink.
Start the day off with a series of heart-pumping fitness classes led by a group of the city's best instructors, then enjoy your hard work by indulging in an afternoon of spa treatments, yummy food and goal-setting workshops.
Registration has just kicked off for the day or calorie-torching and well-being, which takes place at the posh Four Seasons Hotel.
To register for this event and get the chance to rub elbows with Rancic, sign up here. Registration is free, but to get your downward dog on for the day, participants make the commitment to fundraise $500 each (or $1800 for a team of four athletes) that will benefit the cause.
Your arms, legs, butt and thighs will thank you.