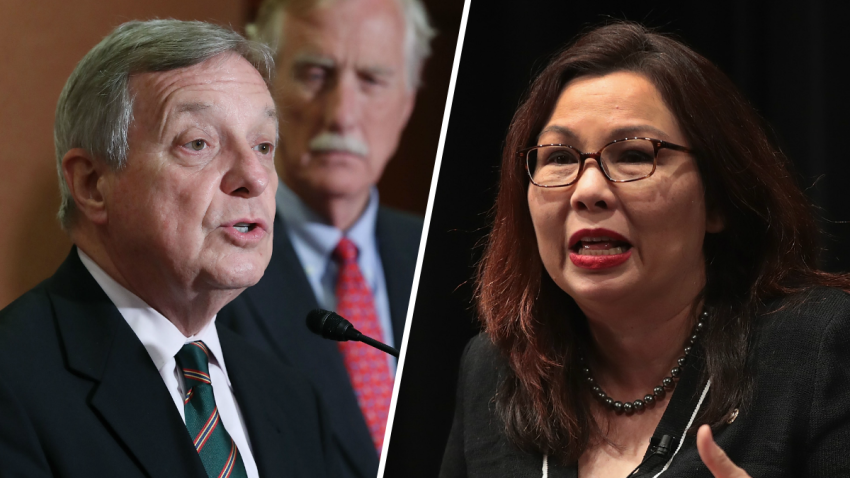 A southern Illinois woman has been charged with making more than 200 harassing phone calls to U.S. Sens. Dick Durbin and Tammy Duckworth over a five-month period.
The Southern Illinoisan reports a federal grand jury indicted Jura L. Perkins last week. She's charged with one felony count of repeated harassing communications.
According to a criminal complaint, Perkins made the calls between May 28 and Oct. 25. Authorities say she left voicemails in which she used vulgarities and called both senators communists.
In one message left at Durbin's office she said "I would be very happy if you died today." Perkins also tried visiting Durbin's office in Carbondale.
A judge has set a Jan. 3 competency hearing for Perkins. Her defense attorney didn't immediately respond to a request for comment Wednesday.
Copyright AP - Associated Press