A Winter Weather Advisory for several counties in northern Illinois was issued this weekend.
The counties impacted are all along the Illinois border with Wisconsin, as Winnebago, Boone, McHenry, and Lake Counties are all listed on the advisory. Numerous Wisconsin counties, including Kenosha, are also impacted.

Temperatures in the affected areas dropped below the freezing mark on Saturday evening and into early morning Sunday.
The advisory will last until 1 p.m. Sunday, as light rain showers are expected throughout the cloudy day with a possibility of sleet thrown into the mix before transitioning into snow. The day is likely to remain in the upper-30s to lower-40s.
No Respite Coming for Brutal Weather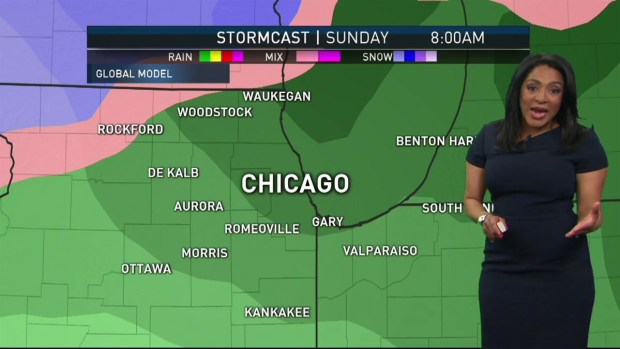 According to the National Weather Service, ice accumulation from patchy freezing rain will pose a travel hazard for motorists around Sunday afternoon.
Snow and sleet accumulations of up to an inch are expected, and ice accumulations of up to one-tenth of an inch could take place.
Temperatures on Monday will be mostly cloudy, windy and cold with some light snow or flurries ending early morning and again, remaining in the upper-30s to lower-40s.
By the second half of the week, temperatures are expected to rise in the 50s.