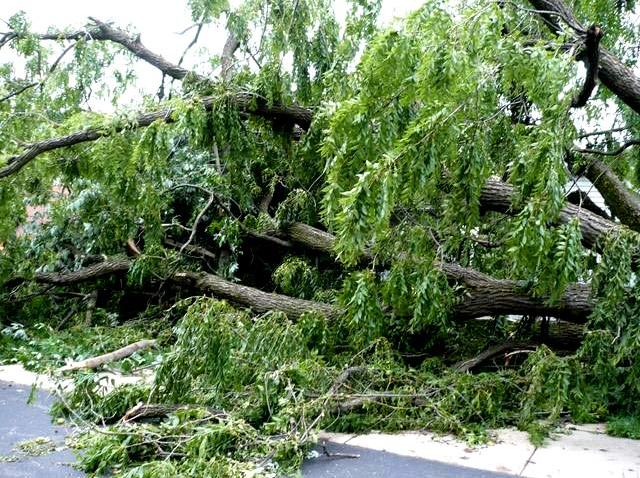 Chicago more than earned its reputation as the Windy City Sunday as debris from high winds forced streets to be shutdown around the downtown area and downed wires knocked out power across the city and suburbs.
Nearly 2,000 Commonwealth Edison customers remained without power Monday morning, mostly in the north suburbs.
Around 3 p.m. Sunday afternoon residents of the South Loop reported construction materials falling and crashing on their cars near 17th and Michigan. A woman was injured after she had to duck for cover when building materials fell near Plymouth and Van Buren streets. There was also a report of falling debris at the intersection of State and Illinois.
ComEd spokesman Jeff Burdick said that more than 10,000 customers lost power across northern Illinois at the height of the storm.
Winds of up to 50 miles per hour in some areas Sunday caused downed trees to make contact with power lines, short-circuiting those lines, according to Burdick.
In the north, 1,200 customers are powerless, 430 in the south suburbs, 190 in the western suburbs and 40 in the city, according to Burdick, who said that power is expected to be fully restored by noon.
The city Department of Streets & Sanitation's Bureau of Forestry and Bureau of Electricity have responded to 197 damaged trees, 27 traffic signal problems, 23 damaged city wires, 44 blocks with no street lights and eight damaged light poles as of 8 p.m. Sunday, according to a department statement.