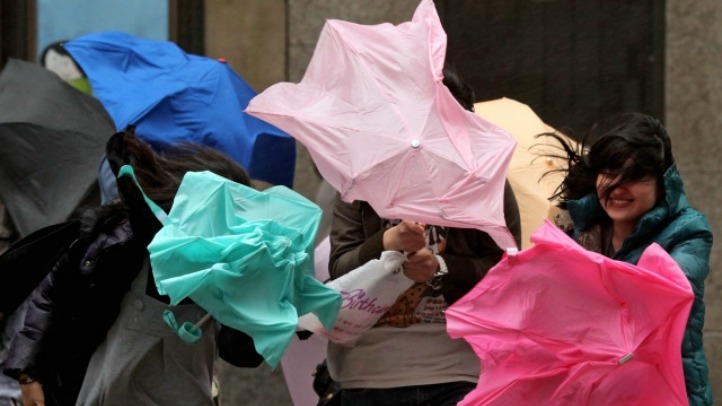 Get ready for a windy Wednesday.

The National Weather Service issued a wind advisory for southern counties and northwest Indiana until 6 p.m. in anticipation of gusts up to 50 mph.

That means overcast, foggy skies for Chicago with a few more showers and isolated thunderstorms through the morning. Clouds break for partial sun and lots of wind ahead of light rain showers Wednesday afternoon mixing with snow flurries by the evening.

The day's mixed weather bag also includes rising temperatures reaching the upper 40s in Chicago's northern suburbs, mid-50s in the metro area heading west and upper 50s to low 60s in the south suburbs.
Those temperatures fall later in the afternoon as southeast winds shift west and increase to 20 to 30 mph with gusts reaching 45 mph.
Light snow is possible early evening with lingering flurries overnight, plus more wind and chilly temperatures. Lows plunge to 28, and winds gradually weaken.

Thursday is expected to level out with partly sunny skies and highs in the upper 40s before a light mix of rain and snow ends the week.

Get your boots ready again for the weekend. Snow flurries and even light snow showers are possible Saturday and Sunday.