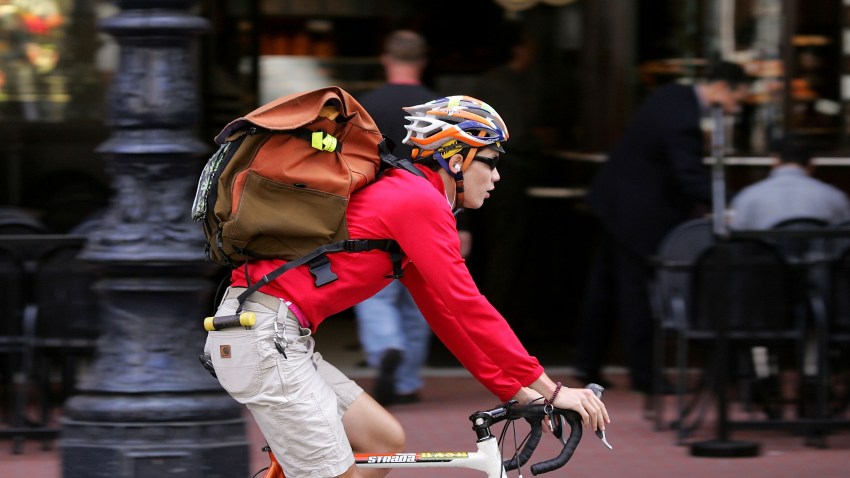 Car valet is typical, but bike valet is more practical for some. In a city where the streets and lakefront path are swarming with bikers, valet service for the two-wheel set was a logical step for Willis Tower.
The city's tallest building offers its workers bike valet for $250 a year, according the Chicago Sun-Times. That's quite the savings compared with the $630 charged each month for a car.
Commuters can ride to work in the morning, hand their bikes to a valet and call the lobby at the end of the day to have their bike ready as soon as they come downstairs.
Fees last year were $200 a year, but Willis Tower General Manager Gary Michon told the Sun-Times they plan to include several extra services for the price increase. Bike commuters can expect a yearly bike tune-up, four bike washes and storage in a heated garage with 24/7 security-camera monitoring.
For fair-weather bikers, monthly storage is also available at Willis Tower for $25 a month.
The building is able to accommodate the bike service by using car spaces in the garage. Last year, two parking spots were able to store 30 bikes by hanging them from the wheels. Two more car spots already have been converted to bike storage and the building hopes to convert three more in the future, according to the Sun Times.