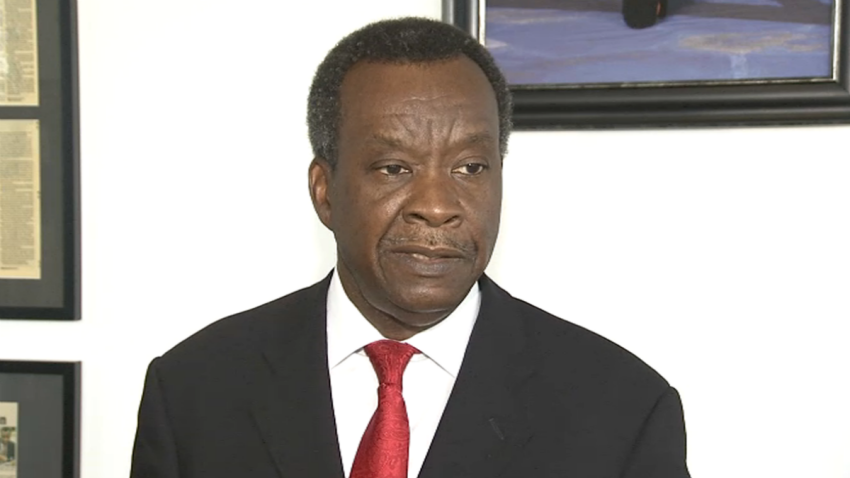 Former Chicago mayoral candidate Willie Wilson announced Tuesday that he will run against U.S. Sen. Dick Durbin.
"I am sick and I am tired of the same ol' politicians like Senator Dick Durbin taking advantage of minorities, having not been fair and his record reflecting that... the same ol' guard propping themselves up on the backs of minorities and selling them down the river," Wilson said in a strongly-worded statement announcing his campaign.
Wilson ran for mayor in both 2015 and in the most recent election in 2019, also running for president in 2016. He is a millionaire businessman who owned several McDonald's franchises and founded a medical supply company.
"I MUST stand up for those who feel they do not matter or do not have a voice... for those who can't seem to get a fair shake," Wilson's statement continued, adding that he believed Durbin's record "shows he has taken the minority vote for granted" in his time in office.
Durbin was first elected in 1996, serving in the U.S. House of Representatives for 14 years before that. He is currently the Senate Minority Whip, the second-highest position in Senate Democratic leadership.
Wilson claimed Durbin "hasn't done nearly enough for prison reform and economic development in minority communities" and said he has been "unfair" by not giving attention to those issues as well as to reparations for descendants of slaves.
At a news conference announcing his campaign on Tuesday, Wilson said he had contacted Durbin four years prior and had never received a call back.
Durbin's campaign did not immediately respond to request for comment on Wilson's statements. He has not officially announced a run for re-election, but hinted at a campaign late last year in an appearance on "Meet the Press."
"Listen, I can tell people that I'm raising money and trying to lose some weight," Durbin told Chuck Todd, when asked if he had made a decision. "That's usually the first indication that you're up for re-election."
In 2014, Durbin defeated his Republican opponent, state Sen. Jim Oberweis, by more than 10 points in 2014, and has not had a Democratic primary challenger since he first ran in 1996. Wilson said Tuesday he would be running as an "Independent Democrat."
Shortly after announcing his candidacy for mayor in early 2018, Wilson donated $100,000 to his own committee - lifting the self-funding limit to allow candidates to contribute any amount to their own committees.
Later that year, he came under fire for giving away cash from his charitable foundation at church and community events to help Cook County residents with property taxes. Opponents said the stunt was designed to buy votes, though the Illinois State Board of Elections ruled that it did not violate any campaign finance laws.
Wilson finished in fourth place out of 14 candidates in Chicago's mayoral election in February, earning 10.6% of the vote and winning 13 wards outright, but failing to reach the runoff election in April.