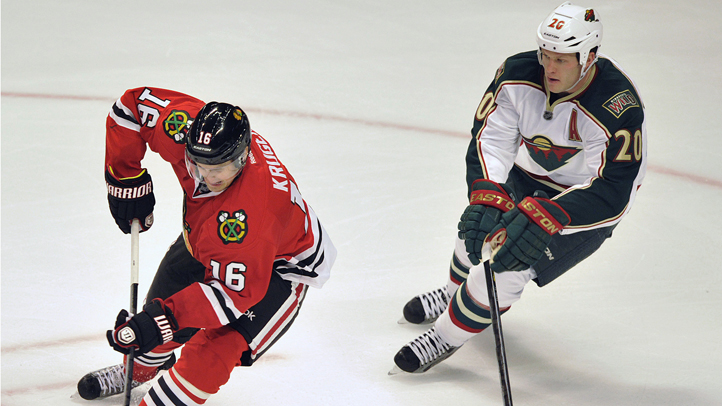 In one of the weirder developments of the NHL season, teams across the country are dealing with a health concern that sounds like it'd be more out of the 19th century than the 21st: a mumps outbreak.
On Thursday afternoon, yet another player was diagnosed with the disease-- Minnesota Wild defenseman Ryan Suter. Suter, who had not missed a single game during his tenure with the Wild, was absent from the team's lineup on Wednesday, and on Thursday his blood work came back and showed that he indeed was infected with the disease.
Suter is far from the only player to suffer from mumps this season. Wild teammates Jonas Brodin, Keith Ballard, Christian Folin, and Marco Scandella all missed time earlier in the season due to the illness. According to Michael Russo of the Minneapolis Star-Tribune, the team and staffers were given MMR booster shots in mid-November to help stop the spread of the disease.
New York Rangers forward Tanner Glass was diagnosed with the disease last week (their players were vaccinated after a win over the Philadelphia Flyers), and earlier in the season several Anaheim Ducks players fell ill, as Corey Perry, Francois Beauchemin, and Clayton Stoner all missed time with the ailment.
For the record, Chicago Blackhawks head coach Joel Quenneville says that no one on the team has displayed any mumps symptoms, and that the team is taking all necessary precautions to avoid an outbreak. It will be a situation worth monitoring, as the Hawks played in Anaheim last week.