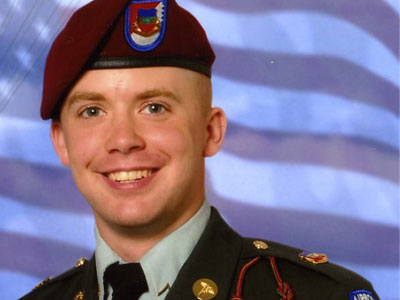 Jeff Tweedy isn't holding back his support for gay marriage.
In fact, the Wilco frontman said he's calling the Illinois General Assembly to share his support and asked others to join him, according to a letter Tweedy wrote to the Belleville News-Democrat.
Tweedy, a Belleville native and current Chicago resident, said in the letter "the time is now" for marriage equality and that excluding same-sex couples from marriage is wrong and harms Illinois businesses and families.
"Nine other states have already extended the freedom to marry to gay and lesbian couples. I work and have friends in all those states, and I can say assuredly that it's time for Illinois to join them. Waiting and sending the signal that we're not open to and supportive of that community is a big mistake," the letter read.
Other Illinois celebs have spoken on their support for marriage equality in Illinois.
Several former Bears have signed a letter written to support the same-sex marriage bill that is currently making its way through the Illinois legislature.
Richard Dent, Hunter Hillenmeyer and Brendon Ayanbadejo all signed on, as well as Cubs Hall-of-Famer Ernie Banks.
The letter urges lawmakers to make the bill a law.
The bill was approved by the Senate on Valentine's Day and also by a House committee in a 6-5 vote.
It is currently awaiting approval from the House.
Democratic House Speaker Michael Madigan said the proposal will face a "very difficult" reception in the Illinois House, however, stating the legislation is 12 votes short in the chamber.
A main sponsor of the bill -- Democratic state Rep. Greg Harris -- said his tally differed from Madigan's.
"We are closer than 12 votes, but we still have work to do," he said.
If the bill passes the House, it will go to Gov. Pat Quinn, who says he'll sign it.