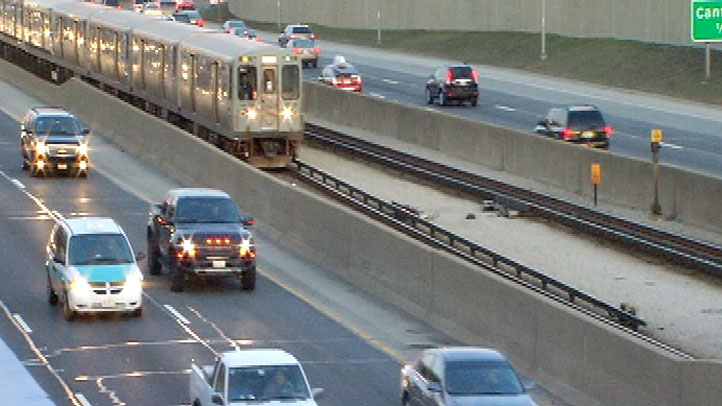 If it can get funded, there could be good news on the horizon for those frustrated with congestion on the Kennedy Expressway near O'Hare International Airport.
The Illinois Department of Transportation wants widen a mile-and-a-half-mile stretch of Interstate 90 from Cumberland Avenue to Harlem Avenue, and one lane of westbound traffic from Harlem to I-190, Pioneer Press reported.

The widening would cost about $30 million, according to IDOT engineer Jason Salley. No funding has been secured so there are no details yet on when -- or if -- construction would start.

The project is not expected to affect the Chicago Transit Authority's Blue Line tracks, though the pedestrian walkway above I-90 at the Cumberland station will need to be changed to accommodate the wider highway, Salley indicated. IDOT has been working with the CTA to develop tentative plans for the station.