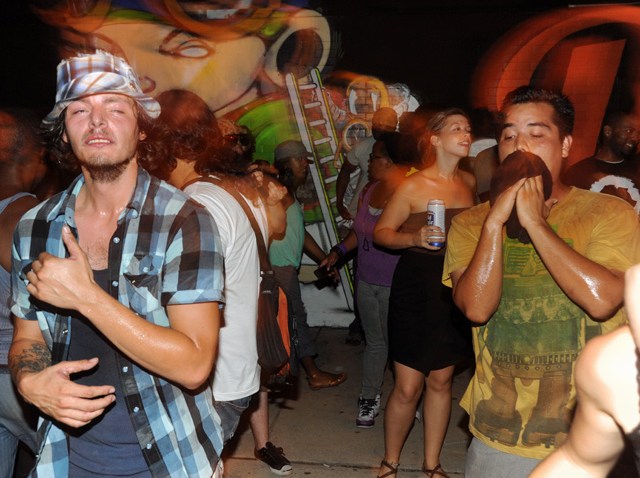 Bucktown/Wicker Park is the place to be for 10-year-olds on Saturday.
On one stretch of North Avenue, AKIRA will be rockin' out for its 10th anniversary, but a short walk away, The Silver Room will be hosting its 10th annual Sound System Block Party from noon until 11 p.m.
This year's bash is themed "Things That Matter," and will be held on the closed down block of Evergreen Street between Milwaukee and Wicker Park avenues.
All ages are welcome, which means you can actually take your 10 year old to a party that celebrates the city's rich cultural diversity, art, fashion and music.
DJs, live music performances, artists, fashion shows, children's activities and mural artists provide the entertainment and scenery, and neighborhood food vendors will also be on hand to take care of the hungry.
The party also extends into the Silver Room store itself (1442 North Milwaukee Ave) for an all-vinyl music experience, dancing and shopping.
The official after-party goes down at Lincoln Hall from 10:30 pm-3am.
That is if you have any energy left.