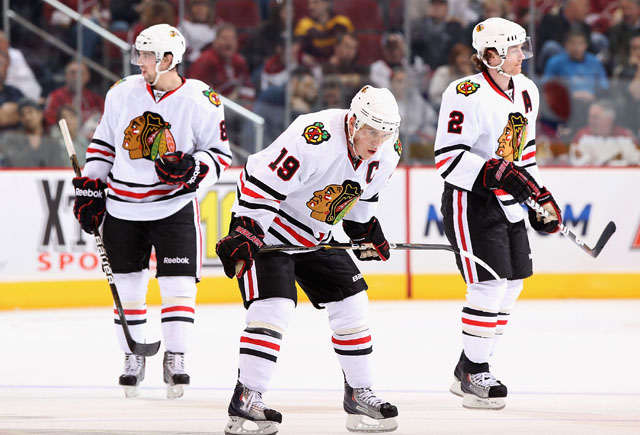 Those who have read my work know I have a couple policies from which I never waiver.
One, I don't recognize shootouts, be they victorious or in defeat, in my final score so I'm sticking with a 3-3 tie against Tampa last night. Deal with it.
The game is a tie and no matter how many Mardi Gras beads and how much ticker tape the NHL wants toss at the finale.
So obviously I'm flumoxed by how ridiculous Martin St. Louis's goal was in the shootout last night. Not only did he stop but he actually moved backwards! The game should have ended in a 3-3 tie.
My second policy is I do my best to not talk about officials, much less blame them. Bawling about officialdom smacks of small-time, as well as sour grapes, and generally no matter how bad they are you probably had chances to overcome their awful calls.
But good god were they awful last night. From Pavel Kubina's gutless elbow to the back of Dave Bolland's head, to a blatant cross-check on Chris Campoli in OT, to the Picasso-like absurdist call on Niklas Hjalmarsson in the final minute, I'm quite aggrieved. Would the Hawks have gotten an OT winner in the first minute? I don't know that, but I would have liked the chance. Certainly with our own PP chance our odds would have upped.
In the end, the Hawks again didn't have a good first period, but they were pretty flawless in the last 40. But again, it didn't quite net two points. With no game until Sunday, the chasing horde of sludge is probably going to catch up to the Hawks by the time they hit the ice again. But they'll have games in hand, and now the pitter patter of little moccasins is ringing louder and louder in Detroit's ears. Things in the rear-view mirror are closer than they appear.
Other notes:
-Against a team that has a defense with all the speed of a tortoise in reverse, Coach Q decided to sit his fastest and most straight-line player in Viktor Stalberg. Sense and The Mustache once again fail to agree on a meeting place.
-After Bolland's injury, Michael Frolik took over at center, which we all thought was the plan when he was acquired. He certainly didn't look out of place there, and won his fair share of draws. Any way we can see more of this?
-Whenever I have doubts about where the Hawks can go, I remember that Jonathan Toews is a Hawk, and we can go as far as he decides we will. He's that good.
-Actually, in his few shifts John Scott was hardly a detriment. I'll begin building the bomb shelter now.
-That was Hammer's best game of the year.
-Sometimes great players beat you, as Steven Stamkos did on the first goal and then the attention that must be paid to him did for the second. Corey Crawford's stoning of him in the second changed the game. That's what good goalies do.
The next four points are vital, and the Hawks should think all of them are what's required.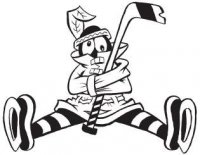 Sam Fels is the proprietor of The Committed Indian, an unofficial program for the Blackhawks. You may have seen him hocking the magazine outside the United Center at Gate 3. The program is also available for purchase online. Fels is a lifelong 'Hawks fan and he also writes for Second City Hockey .