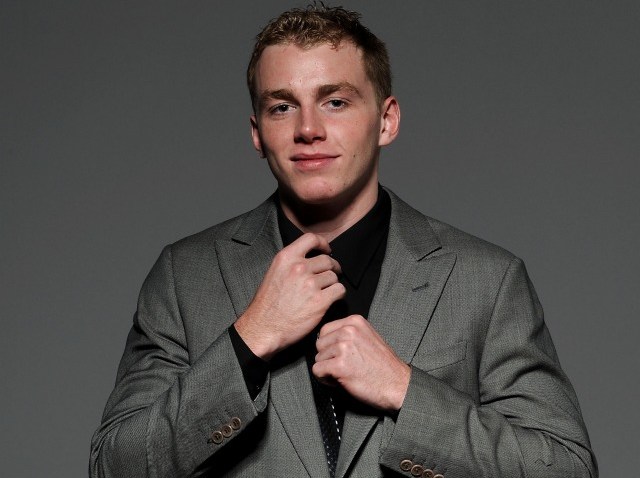 By now, you may have heard about the Patrick Kane drinking story on Deadspin.
If you haven't, the cliff notes version is that Patrick Kane missed Monday's and Tuesday's practice with what the team called "flu-like symptoms."
But Deadspin.com ran a story, complete with pictures showing Kaner drinking until well past the witching hour on Sunday night. Kane avoided questions from the press about the discrepancy between stories.
Admittedly, Deadspin's record on tales of debauchery is pretty good. The thing is, it doesn't really matter if that story is true or not.
What is important is that when most Hawks fans read it, they believe it. That tells you a lot about the reputation Patrick Kane has cut out for himself here in Chicago.
If you're social at all, you have or know someone who has a Patrick Kane story.
As a blogger for three seasons now, and editor of The Committed Indian, I hear weekly from different people about a drunken Kane story. The sheer number of them is alarming, not to mention the details and the degree.
Many Hawks fans dismiss it as a young millionaire kid having his fun. You can do that if you want, but the sheer magnitude of stories out there portends to something a little worse.
When he was arrested for the cabbie incident in Buffalo, he took the embarrassment and scorn into the gym and practice rink with him and came out blazing last season. He told us things would change, that he had to grow up. When he was pictured shirtless in that limo in Vancouver, he told us he needed to grow up and change his ways.
If you believe what you read on Deadspin, that hasn't happened.
This season Kane came to camp seemingly in worse shape than last year. He floated through games. He wouldn't, or couldn't, backcheck. He huffed and puffed during third periods. Sure, he made the numbers, but the points came in bunches against bad teams. He hasn't dominated every shift as we'd become accustomed during the championship run.
Patrick Kane is the most gifted player to hit this city since Denis Savard. In each of his first three seasons, his game improved in one area or a few by leaps and bounds. He seemed like he wanted to prove wrong those who told him he was too small and too cocky to play the game.
But since winning the cup he appears more interested liquor and women than he is about goals and assists.
In my opinion, and that's all it is, Patrick Kane has a problem that he needs to address.
When the Hawks gutted their depth, they could sleep at night, sure that Kane's game would again make a leap and he'd hint at the 90-100 points that he's always seemed capable of. But he hasn't. His game has plateaued, and at 22 that just doesn't seem right.
Kane's behavior and flippant comments about his reputation speaks to someone taking the game and his talent for it for granted. There are few bigger crimes for a gifted athlete. I can only hope he treats this added scrutiny the way he did about the cab incident, proving us wrong on the ice. It's one of the Hawks few hopes.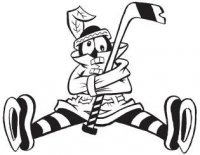 Sam Fels is the proprietor of The Committed Indian, an unofficial program for the Blackhawks. You may have seen him hocking the magazine outside the United Center at Gate 3. The program is also available for purchase online. Fels is a lifelong 'Hawks fan and he also writes for Second City Hockey .