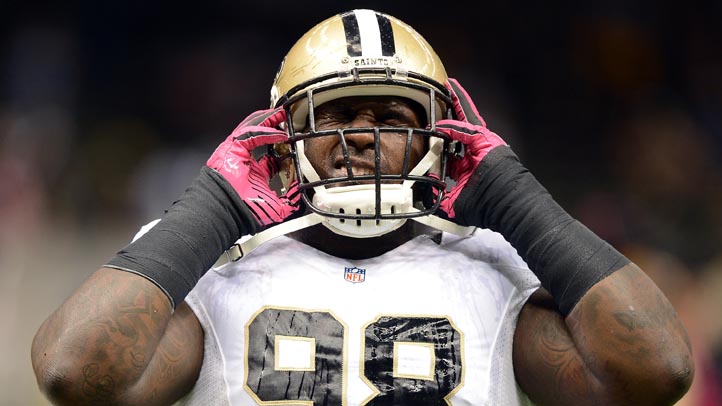 Sedrick Ellis signed with the Bears last week to add some depth to the defensive line. He thinks the Bears are the perfect fit for his skill set.
Ellis' played well in his first three seasons in the NFL. His best came in 2010 when he had six sacks and two forced fumbles. After that, the Saints changed their scheme, and it wasn't as suited to Ellis' talents as an inside pass rusher. His production fell off. He's hoping that Chicago will provide a better fit so that he will shine again.
"I'm almost guaranteeing that," Ellis said to the Bears' website. "Because this is the style of defense that caters to defensive linemen getting up the field and playing fast, which is what I got drafted for in '08," Ellis said. "The last couple years I haven't been able to do that as much, but now I have my chance."
He's heading into his sixth season, and will be working into a Bears' rotation that has a successful young core with Henry Melton, Corey Wootton and Stephen Paea. Having Julius Peppers, one of the best D-linemen for the past 10 years, as a leader of the team doesn't hurt, either. Ellis is already happy about what they have accomplished.
"They allow their guys to do what defensive linemen are supposed to do, and that's rush the passer and get sacks and put pressure on the quarterback while playing the run on the way. I'm excited to be a part of a scheme that entails that. I haven't had the chance to do that the last couple years, so I'm excited about that."
Ellis is looking to improve on a unit that had 41 sacks, ranking them eighth in the league. It's not easy to improve on a team that successful, but defensive coordinator Mel Tucker is looking forward to see what Ellis can bring.
"He's got versatility. We feel that he can give us some stoutness inside and also give us some rush inside. He'll have an opportunity to come here and prove what he can do and compete, and that's what we're looking for."
Copyright FREEL - NBC Local Media