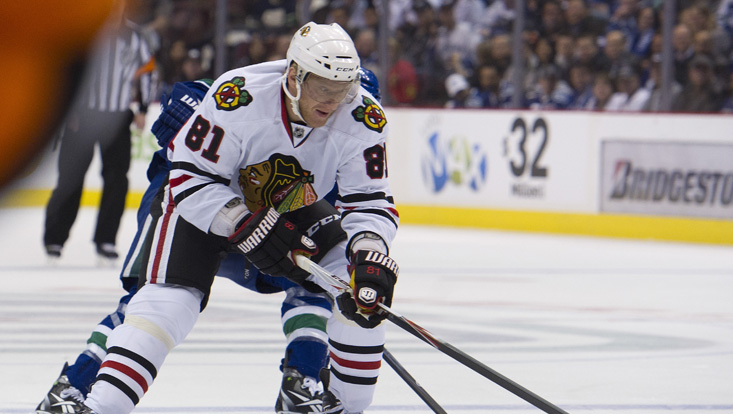 The Hawks ended their preseason yesterday, and like most of training camp it wasn't much more than a whimper. They lost 4-1 to a pretty close to full strength Capitals side, while the Hawks didn't bother to bring their top three defensemen or Jonathan Toews, Dave Bolland, or Patrick Sharp.
Clearly, this was an exercise in getting it the heck overwith. So what did we learn?
-Corey Crawford is ready for the season. There's a fear among some quarters, and I'm slightly in those quarters, that Crow may have something of a sophomore slump. But based what we've seen this preseason, those fears may be misguided. Wasn't much he could do about any of the goals, and he seems pretty prepped to build on his rookie year, not step back from it. Clearly, being a pro for over six years now has established a pretty good base. If it wasn't for Crawford, the Caps may have outscored the Skins yesterday.
-Patrick Kane and Marian Hossa have something going here. Who has any idea when this Kane-at-center experiment comes crashing down, if it does at all. But clearly there's something to having your most gifted creater and passer playing with probably your most lethal finisher. A great litmus test will come the fourth game of the year, when the Bruins roll in with their three plus centers. But for now, we should just enjoy the magic that Kane and Hossa are creating together.
-Everyone's already on Steve Montador, and I don't know why. Once again, people are letting a contract cloud their view of a player. No one thought Montador was going to be Scott Stevens reincarnate, or no one with any amount of crainial fluid did. And it's preseason. He's a solid third-pairing defenseman who can fill in higher when needed. Nothing more, nothing less.
-Speaking of which, it finally looked like Nick Leddy began to assert himself yesterday. This is good.
-Andrew Brunette in front of the opposing net is a fascinating watch. He's not just a black cloud coming to rain on the goalie's parade. Brunette moves all around the crease including behind it, and his hands around there are really something to behold. Watch him makea pass or two around there. They're never more than four or five feet, but they're just so clever and open up something. Watch how many goals this creates this year.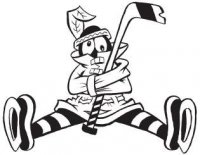 Sam Fels is the proprietor of The Committed Indian, an unofficial program for the Blackhawks. You may have seen him hocking the magazine outside the United Center at Gate 3. The program is also available for purchase online. Fels is a lifelong 'Hawks fan and he also writes for Second City Hockey .