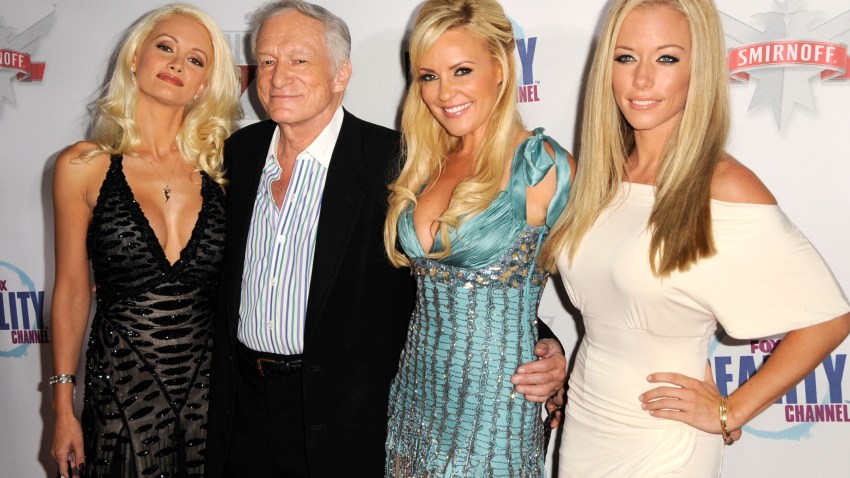 Playboy's website is now safe for work—well, some of it.
The iconic publication, a men's lifestyle magazine known for its photographs of nude women, has transformed its online presence over the last year to feature more "safe for work" content and the move has apparently paid off.
According to Adweek, Playboy saw a 258 percent year-over-year increase in unique visitors from January 2014 to January 2015.
Last year, the brand began transitioning their digital content to clickable, shareable, readable articles like "19 Best Worst Excuses for Calling in Sick" and "When You Should Catcall a Woman" (spoiler alert: the answer is don't).
The move reportedly comes after Playboy.com moved its editorial from a third-party content creator to in-house where they started emphasizing the "men's lifestyle" element of the brand.
The publication grew from 5.5 million global unique visitors in July 2014, to 21.5 million global unique visitors in January 2015, Adweek reports. It also went from 50,000 video views in July 2014 to 6 million views by December 2014.
The brand was also named on Shareablee blog's "Top 25 U.S. Social Brands 2014."
Playboy ranked 15th on the list with more than 103 million social media interactions.
In addition to the safe-for-work content creation, Adweek reports Playboy also partnered with Stolichnaya Premium Vodka to create "The Playboy," an advice section for millennial men.