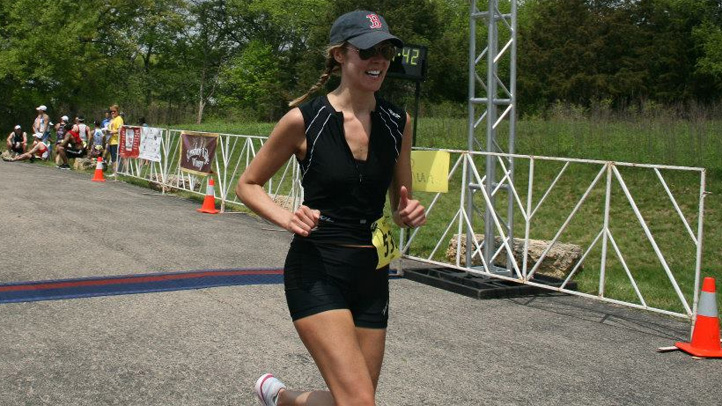 NBC Chicago's Stride blog aims to cover Chicago's dedicated running and active lifestyle committee. We've asked some of those individuals to share with us their motivation for getting out there and pounding the pavement. This is why they run.

I'm not a natural born runner. I'm not very fast, and it's a struggle to go the distance. But, even if it's slow (and some days not very long), I run because I remember the days/years that I couldn't run at all.

I'm an athlete. I excelled in basketball and volleyball in high school and college. As a freshman in college I was approached by the track coach to join the track team as (I was persuaded) it would be great conditioning for basketball and volleyball season.

My first year on the track team I qualified for the 400 and the 4x800 relay team for Nationals. As a team we took first place at Nationals, and we set the record for the 4x800 relay.

Don't let me fool you - I was the weak link of the relay team, but regardless, we won! The next year, my basketball team went on to an undefeated season and we won Nationals that year. What a feeling it is to have two national championships in two years for two different sports. I was on cloud nine!

After college, my plan was to continue playing league basketball, beach volleyball and to feed my competitive spirit by joining the triathlon world, but two years out of college, I injured my lower back while on a work trip.

The recurring injury and pain kept me from doing anything active for years. I was limited to the elliptical and light weights. After about six years of physiatrist, chiropractor and physical therapy visits, I was finally able to get my back pain under control without going through with surgery. And, I finally started running!

I started slow and steady, and I was able to get into pretty good physical condition. I didn't know if I could ever complete my goal of doing a triathlon.

Advice from a mentor, who had completed several Iron Man triathlons, got me on my way. He said "the first thing you have to do is just sign up!" Simple enough! So I did.

In 2013 I completed my first triathlon. I remember during the bike leg of the race there was a point that I wanted to give up, get off my bike, and walk up that damn hill. But, at that moment I remembered how I never thought I would be able to do a triathlon at all and I was so happy to be completing my goal. That gave me enough motivation to push through, and I never got off that bike.

So, I run to chase my goals. My goal this year is to complete my first Olympic distance triathlon – the Chicago Triathlon on August 24.

Until then, I continue to run at my own pace, push my limits, and take in as much Chicago scenery during our warm months as I can.