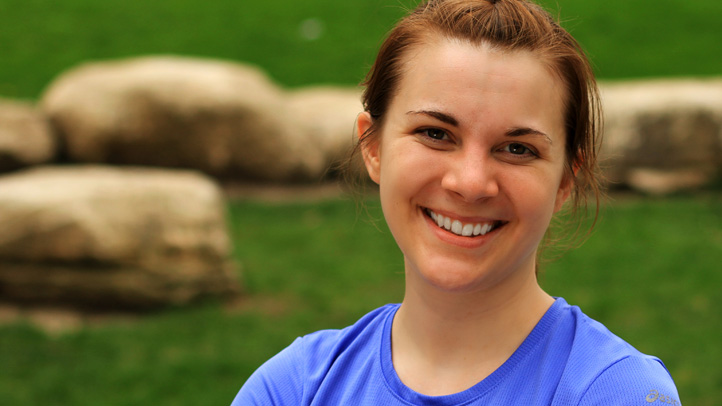 NBCChicago's Stride blog aims to cover Chicago's dedicated running and active lifestyle committee. We've asked some of those individuals to share with us their motivation for getting out there and pounding the pavement. This is why they run.
In a track meet, a false start disqualifies you from an event. Jump the gun and you won't ever make it to the finish line. Fortunately, the running world is a little more forgiving.

My running history is filled with false starts. I ran cross country for two years in middle school, where I held the proud distinction of being the slowest team member in both seventh and eighth grades. I quit long distance running, picked up sprinting during my sophomore year of high school, but stopped running entirely in college until my junior year.

While interning at Chicago Athlete Magazine, I found myself inspired to give running one more try. A 5K turned into a 10K, a 10K turned into a half marathon and a half marathon turned into a full marathon last fall.

From a practical standpoint, I run because of my job. It's much easier to be the editor of an endurance sports magazine when you're an endurance athlete yourself. But running has become such an important part of my life that even if I didn't work at Chicago Athlete, I'm sure I would still be a runner.

I run for the community. I feel an incredible sense of solidarity when I cross paths with other runners in a rainstorm, on a blustery morning or in subzero temperatures. Though we may look crazy to those driving by us from the comfort of their climate controlled vehicles -- fine, we are crazy -- it's comforting to know I'm not alone.

I run for the sense of accomplishment. I like to set goals, and even more, to reach my goals. I've never been a particularly talented or fast runner, but I've always been a hard worker, and nothing fills me with pride quite like setting a new personal record after months of tough training.

Running has improved my life in countless ways. It's helped me make friends, taught me about persistence and commitment and shown me that with proper training, anything can be possible. I could barely handle a two-mile cross country race in middle school. A decade later, I became a marathoner.

I run because I can no longer imagine my life without it.