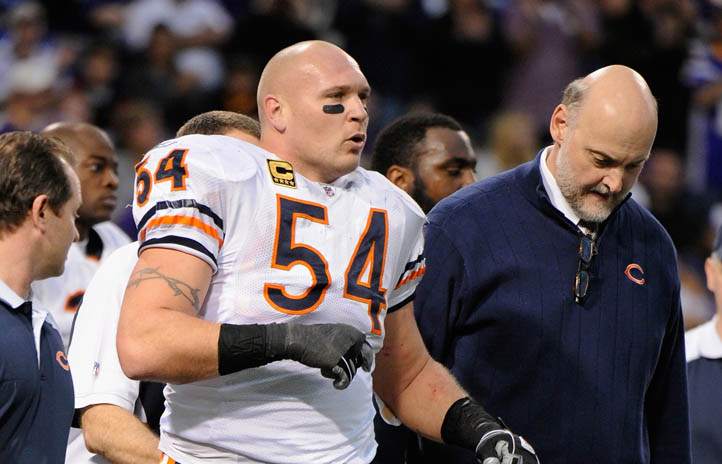 Brian Urlacher had his knee scoped Tuesday morning. It's not the most surprising news, considering he has barely practiced at training camp. What is surprising, and disappointing, is how the Bears kept the severity of the injury from fans even as they shelled out cash for tickets.

Urlacher's knee has been deteriorating since he was first injured at the end of the 2011 season. He had surgery then and said he was taking his rehab slowly. It's the prudent move for a 34-year-old man who has been in the NFL as long as Urlacher has. You can't blame him for wanting to give his knee as much time as possible to recover.

The debridement procedure basically is a spring cleaning for injured joints. It will take out any dead or infected scar tissue, and Urlacher is still aiming to be back by the season opener. Hopefully it will do the trick for 54 and he'll be back playing as soon as he can.

But who you can blame is the Bears staff for not being honest about Urlacher's health. They don't have to disclose every scrape and bruise, but they have an obligation to the fans paying at least $70 a ticket for pre-season games to tell the truth when one of their biggest stars will miss every game until the season starts.

It's difficult to get tickets to Bears games, so the pre-season is the only option for plenty of fans. The tickets are priced the same as the regular season.

Fans aren't stupid. They know they will only see a few series with the starters. When those starters never make the field and the Bears don't tell the fans ahead of time, the team is taking advantage of those who fill the stands.
Copyright FREEL - NBC Local Media