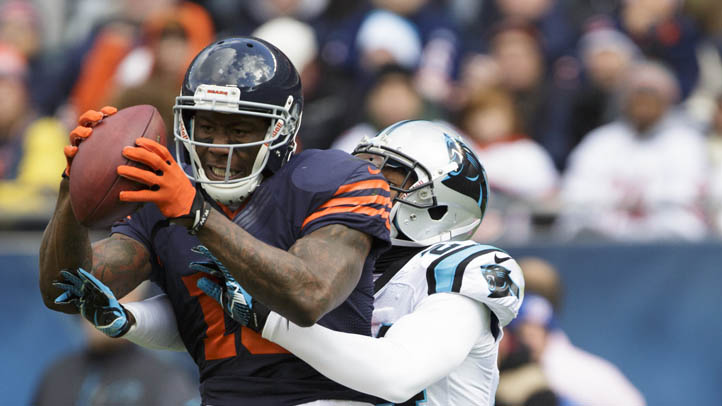 Look. It wasn't pretty. The Bears' last-minute win was not their best work, but some players still stood out as the best and the worst.

Grizzly Bears -- the players who clawed the Panthers:

Tim Jennings -- What we all remember from the Bears win is Jennings taking advantage of Steve Smith slipping -- thanks, Soldier Field! -- to get an interception touchdown. His score put the Bears in striking distance of the win. But Jennings was on fire the entire game. He kept noted Bears-killer Steve Smith from doing so much damage that the Bears couldn't recover. Jennings finished the game with eight tackles, three broken up passes and two interceptions.

Robbie Gould -- Did you gasp when Gould missed his first field goal? I did. This is a man who is always accurate, always on point, and always able to harness the winds off Lake Michigan. But his missed field goal was old news when he knocked it through when it counted. Gould's accurate leg sealed the game.

Brandon Marshall -- Much of the game wasn't pretty for anyone on offense, but Marshall still managed to stand out. It was his ability to catch the ball consistently on the final drive that put the Bears into field goal position. The Bears had 210 yards of total offense. Marshall had 98 of those yards.

Teddy Bears -- the Bears who looked like kittens:

The offensive line, save Lance Louis -- Jay Cutler was sacked six times. 55 yards were lost to those sacks, and every lineman except for Louis was responsible for at least one of those sacks. The running game had just 79 yards. It was an ugly game for the line that erased much of the progress the Bears have made.

Jay Cutler -- Yes, he finished the game well. But before the fourth quarter, Cutler threw an interception and fumbled twice. He is capable of better.

Mike Tice -- Even though Matt Forte was gaining nearly five yards a carry, Tice only called Forte's number 15 times. He had 22 in his last two games.
Copyright FREEL - NBC Local Media