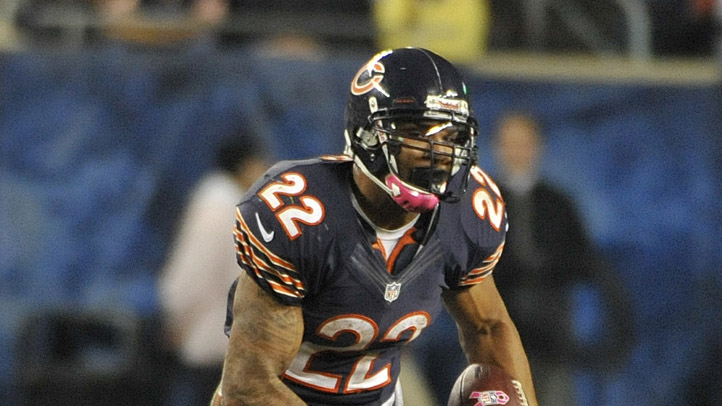 The Bears notched a key win against the Lions on Monday night, propelling the team to the top of the NFC North standings. Who stood out in the win?

Grizzly Bears, the players who laughed in the face of the Lions' roar:

Matt Forte: Though Brandon Marshall got the one touchdown scored, Matt Forte was the star on offense with another 100-yard game. He ran for 96 yards then added another four by air. After dealing with injury early in the season, Forte has played well and is ranked in the top 10 for yardage in October.

Charles Tillman: Somehow, "Peanut" has stepped his game up a notch from his Pro Bowl season of 2011. He had seven tackles, two forced fumbles, two broken-up passes, and most importantly, kept Lions' star Calvin Johnson to just three catches for 34 yards.

Lance Briggs: The longtime defensive star was on point again Monday. He had five tackles, a forced fumble and a broken-up pass. But the best part of Briggs' game? The smile on his face. That is a man who is enjoying his job, and every job is much easier when you love it.

Teddy Bears, the player who cowered at the mere sight of the King of the Jungle:

Gabe Carimi: Between his false start penalties and tendency to fall down when blocking for Cutler, Carimi has taken over J'Marcus Webb's role as the goat of the line. He is nowhere near fulfilling the promise of being the Bears' first-round draft pick.
Copyright FREEL - NBC Local Media