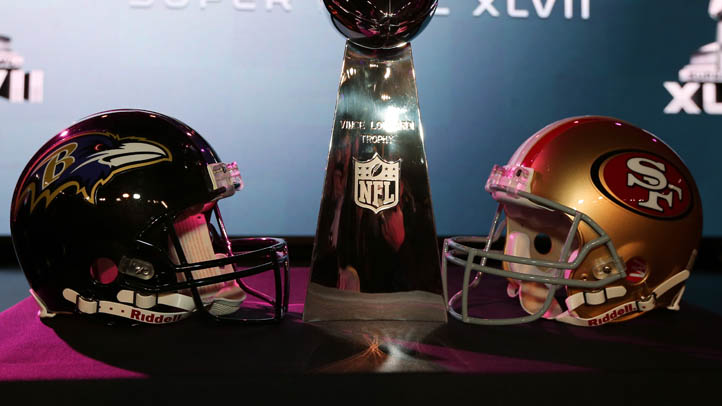 At one point in the Bears season, Chicago's Super Bowl hopes were alive. But they fell apart in the homestretch, and fans are now left watching some other teams in the big game. So who should Chicagoans cheer for this Sunday?
If you cheer for the San Francisco 49ers, you're cheering for Jimmy Harbaugh. No. 4 started his career with the Bears and played in Chicago for seven years. Even though he didn't win any championships with us, he was still a huge part of the franchise for a tough time. It's hard not to cheer for him. At the same time, if you cheer for the 49ers, you're cheering for the team who beat the Bears 32-7 during the regular season.
If you cheer for the Baltimore Ravens, you're cheering for Corey Graham, the underappreciated corner who was an ace on special teams for the Bears for five years. You're cheering for Brendon Ayanbadejo, the linebacker who was a part of the Bears 2006 Super Bowl team. Both players played key roles for the Bears over the years.
If you cheer for no one and sit at a Super Bowl party like a malcontent and point out all the ways the Bears are better, no one at the party is going to like you. You'll be a social pariah for a year. You won't be invited to anyone's house for the Final Four, a Blackhawks/Bulls joint championship celebration, Halloween or holiday parties, or a New Year's Eve bash. Then, when the Bears do go to the Super Bowl next year, you'll have no one to celebrate with. Don't be the malcontent.
Make a choice, be the fun person at the party, and next year's Super Bowl will be even more fun.
Copyright FREEL - NBC Local Media