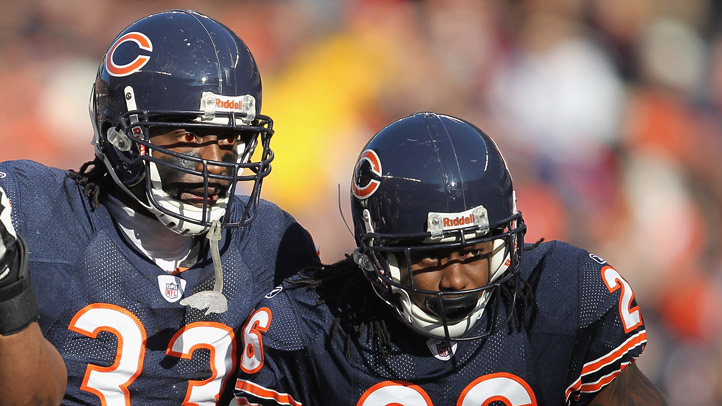 Even though the season has taken a bad turn as of late, the Bears do have players who have made a mark. Several players finished in the top three of Pro Bowl fan voting.
Tim Jennings and Charles "Peanut" Tillman finished 1-2 at cornerback. Despite missing the last game with a shoulder injury, Jennings leads the league in interceptions. Using the "Peanut Punch," Tillman leads the league in forced fumbles.
Jennings, who is hoping to play against the Cardinals on Sunday, said he does want to make it to what would be his first Pro Bowl.
"Of course, I will be disappointed if I don't make the Pro Bowl. I can't even lie about it. It wasn't ever in my goals to make the Pro Bowl, but since it has come into the picture for me, I feel (wanting it) would put me above a disappointing season. But our goal is to make a playoff run. If we do make it to the Pro Bowl, it would recognize the hard work and some of the success we had during the season. Hopefully, we make the playoffs."
It would be Tillman's second trip to the Pro Bowl. Henry Melton just missed leading the league by 7,000 votes to San Francisco's Justin Smith. Major Wright and Brandon Marshall were ranked third, while Devin Hester was ranked second at kick returner. Clearly, voters haven't seen Hester returning kicks this season.
The other two-thirds of Pro Bowl selection comes from player and coach voting, and the rosters will be announced Dec. 26. Considering how respected these players are by other teams, there is a good chance the Bears' names will be all over that list.
Copyright FREEL - NBC Local Media