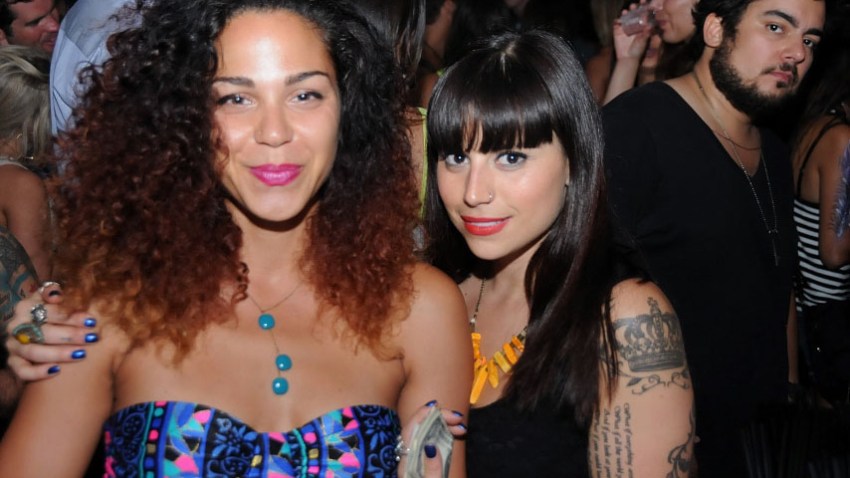 If your fingers weren't quick enough to snag a Lollapalooza pass for this weekend there's still ways to rock out with some of the performers.

As R. Kelly once famously said, after the party there's the after party, and as usual, there's plenty to go around on Lolla weekend. Since there's so much going on, we only included parties that include actual Lollapalooza performers.

On Thursday night, Billboard takes over Wicker Park's Double Door with a Lollapalooza pre-party featuring performances by UK import Kate Nash, Canadian band Half Moon Run and indie-pop group Blondfire. A pair of three-day passes and other goodies will be given away and your festival fashion will be captured by Billboard photographers. The event is free, but you must RSVP.

Catch the Smith Westerns perform at Filter magazine's Lolla kickoff party Thursday at Logan Square Auditorium. If you're 21+ and want to party, RSVP here.

Rob Garza, Lance Herbstrong and Zebo headline Vertigo Sky Lounge's pre-Lolla party on Thursday. Tickets are $10.

Studio Paris has a host of Lollapalooza performers on deck for the weekend with Steve Aoki on the decks Friday night, Canadian dub-steppers Adventure Club on Saturday and a DJ set by Ellie Goulding on Sunday. Getting in this spot can be difficult enough on an ordinary weekend, so your best bet is to RSVP in advance.

Expect a wild night at Berlin on Thursday with live DJ sets by Lollapalooza performers Ethan Kath of Crystal Castles, Chicago's Supreme Cuts and IO ECHO. Tickets here.

The Gold Coast's Public Hotel turns in to the Bed Head Hotel Lollapalooza weekend with a host of daytime parties, which means free music, drinks and performances by Lollapalooza artists The Orwells and Beast Patrol and a DJ set by Jillionaire of Major Lazer. Download the Bed Head Hotel app for more information and to RSVP.

You won't hear them sing, but members of Lollapalooza bands Cat Power and The Postal Service will be manning the DJ decks at Wicker Park's Debonair on Friday night.