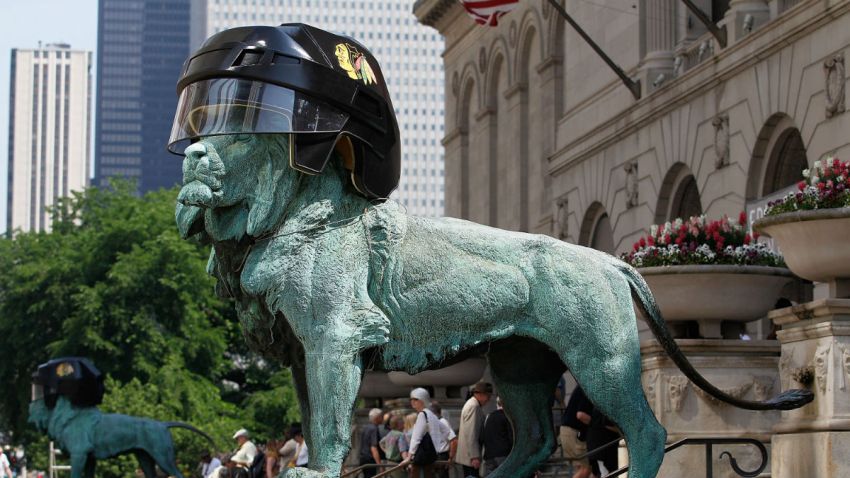 All of Chicago wins when the Blackhawks take home the Stanley Cup.
To celebrate the victory, several Chicago businesses are offering deals and discounts in honor of Chicago's winning team.
Take a look at where you can score the best Hawks deals on Thursday when the parade and rally take place.
Field Museum: The museum will reward fans wearing Hawks gear who buy an all-access pass. Those who qualify will receive a second pass for free. An all-access pass allows museum-goers to enter all exhibitions. Passes are $31 for adults, $21 for kids and $25 for students and seniors.
Shedd Aquarium: Soldier Field's neighbor the Shedd is also offering a buy one, get one deal for Hawks fans at the aquarium. The "total experience pass" allows guests to see all exhibits at the Shedd; it costs $39.95 for adults and $30.95 for children ages 3 to 11.
White Sox: Chicago's South Side baseball team offers its fans discounted tickets to its game against the Pittsburgh Pirates Thursday night. Fans wearing Blackhawks attire will only have to pay $15 if they buy them at the ticket window. The game begins at 7:10 p.m.
Metra: The commuter rail service offers offers extra service on most of its lines as well as a special $5 unlimited ride ticket for Hawks fans attending the parade and rally.
Bars and Restaurants: Keep an eye on sports bars around Chicago and the suburbs, especially official Blackhawks bars, to see if they offer special Hawks drink deals while the city celebrates all day Thursday.