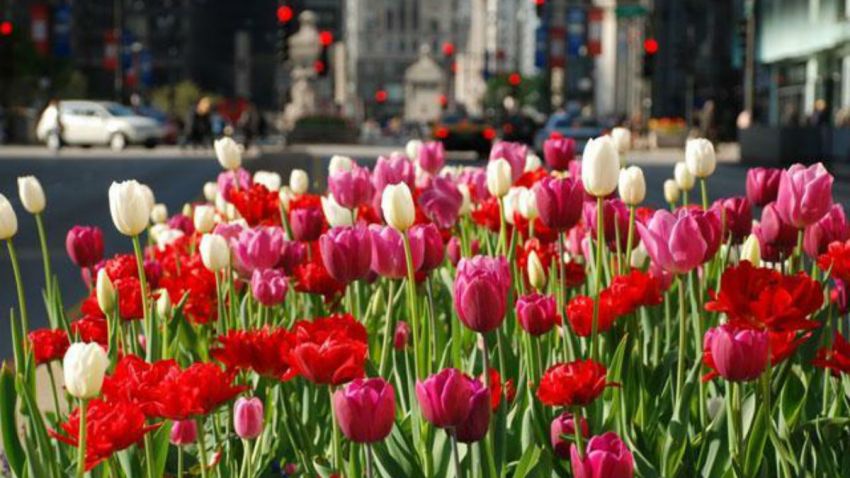 It might look and feel like winter but spring weather is on its way to Chicago.
Despite snow and chilly temperatures Monday and Tuesday, things will look to change in a matter of days.
Warmer temps begin to move in Wednesday, with highs reaching into the mid- to upper-50s, possibly even near 60 degrees. Those temperatures appear to linger through Thursday before reaching into the upper-60s and possibly even the low-70s by Friday.
But with the warmer weather comes the chance for rain.
Wednesday is expected to start out partly sunny, but rain showers are possible heading into the evening and overnight hours.
Rain will likely continue through the morning Thursday with a chance for storms possible by Friday.
Will the temperatures stay? Early predictions indicate things could cool back down by the weekend, with Sunday highs looking to drop into the mid-40s.