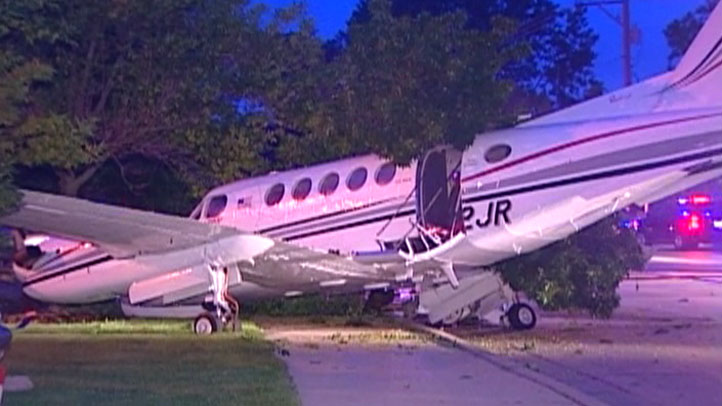 No injuries were reported after a small plane skimmed trees and made a hard landing just yards from an apartment complex in northwest suburban Wheeling.

The plane, registered to Tennair LLC out of Clarksville, Tenn., was bound for Chicago Executive Airport.
Police said the Beechcraft Super King Air 200 twin turboprop made a hard landing near Hintz and Wolf roads, not far from the airport. It landed near the Foxboro Apartments.

"I was coming from work ... we heard a really loud crash," said witness Will Salgado. "I saw the guy. He came out and he was OK."

Authorities rushed the pilot to a nearby hospital.