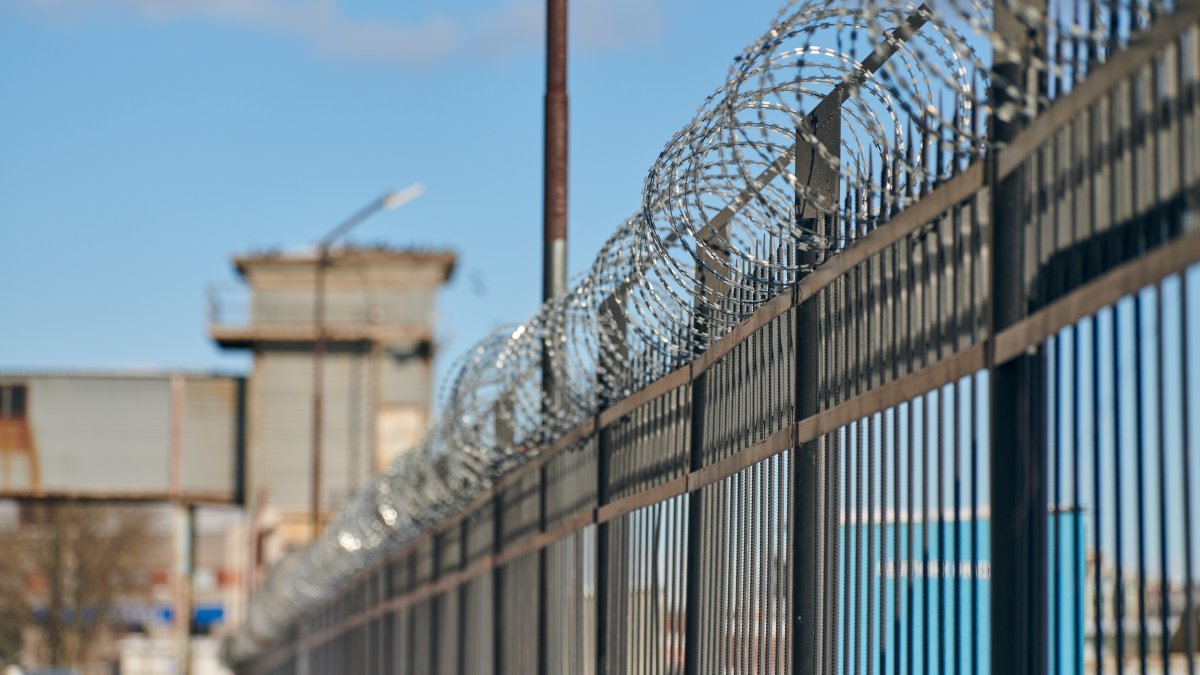 The Illinois Supreme Court is weighing its decision after hearing oral arguments in connection to constitutional questions surrounding the state's "SAFE-T Act," which would eliminate the use of cash bail.
The court heard those arguments March 14 in connection to the case, with Attorney General Kwame Raoul's office filing an appeal of an earlier ruling that held the bill was unconstitutional.
The court will have to decide whether the bill violates a clause in the state's constitution concerning the use of bail, with lawyers on both sides arguing over the definition of the term as contained within the document.
Justices will also have to decide whether the bill violated the separation of powers clause in the constitution.
No date has been set for the release of that ruling.
That ruling, handed down by Kankakee County Chief Judge Thomas Cunnington, was issued in response to dozens of lawsuits filed by police groups and state's attorneys from around Illinois.
Cunnington ruled that part of the act violated a requirement in the state Constitution that requires defendants be bailable "by sufficient sureties," except for certain offenses. He also found that it violated the separation of powers between the judiciary and Legislature.
"The appropriateness of bail rests with the authority of the court and may not be determined by legislative fiat," Cunnington wrote in his ruling.
Legislators who wrote the bill, and reform advocates who support it, have argued that cash bail is inherently unfair and doesn't benefit public safety when some defendants accused of crimes are released ahead of trial while others are held in jail because they lack the financial ability to post bond.
Opponents to the law argue lawmakers violated the state's constitution when they failed to seek approval from voters through a constitutional amendment, and they say they would "strongly support" such a system if the state had done so.
"This did not occur," opponents argued in a motion before the state Supreme Court earlier this month. "In so doing, the General Assembly has illegitimately attempted to amend the Illinois Constitution."
In its motion filed earlier this year, the attorney general insisted that the state Constitution not does require Illinois to maintain a system of cash bail.
"Plaintiffs' grab-bag of constitutional theories should be rejected: None of these constitutional provisions locks in place the institution of monetary bail," the motion contends.
Instead, the motion argues, the state Constitution "grants criminal defendants a qualified right to seek pretrial release."
The "SAFE-T Act," passed by the Illinois legislature in 2021 and amended in 2022, would end cash bail in Illinois, and would instead require judges to determine whether a defendant accused of a violent crime poses a danger to the health and safety of others, or if they represent a flight risk.
If either of those considerations applies, a defendant can be ordered to be detained until trial.
Opponents of the original measure argued that the bill would allow those accused of violent crimes to potentially be released from jail before trial, putting victims and the public at risk. Proponents argued that judicial discretion would help prevent such situations.
Illinois Gov. J.B. Pritzker signed a series of amendments to the bill in Dec. 2022, which expanded processes for the transition to cashless bail, and "specifying definitions of willful flight and dangerousness."
Those amendments also provided additional funds to prosecutors to help deal with increased workloads.
"We must stop criminalizing poverty, and that is our goal as we end cash bail in Illinois and uphold human rights for all in our legal system," Lt. Gov. Juliana Stratton said in a statement.
The Chicago chapter of the Fraternal Order of Police, with over 15,000 members, was one of numerous organizations that voiced opposition to the bill, saying it would have a "drastic adverse impact on the work and safety of its members, their families, the community they serve, and the work of all law enforcement officers across Illinois," according to WBEZ.
In New Jersey, where cash bail was dramatically changed within the last decade, incidents of recidivism among non-violent offenders has remained extremely low, according to researchers, but there has been some push to make changes to the law, especially in regards to juvenile defendants and those accused of crimes like car theft, according to Politico.