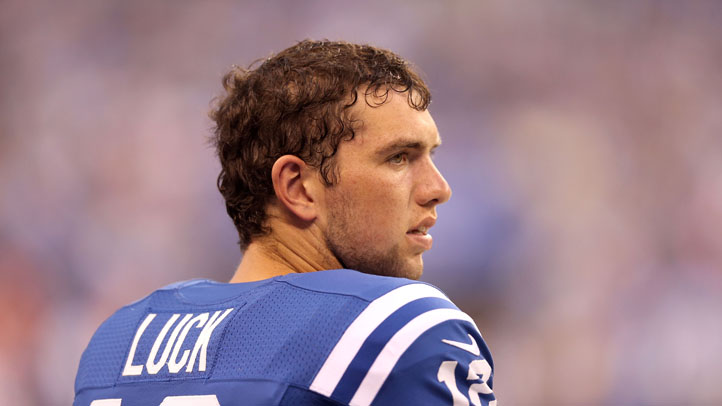 Last year, the Indianapolis Colts were not good. Like, survived the season without Peyton Manning and only won two games and finished the season at a 187-point deficit not good. But they have a new coach in Chuck Pagano and a new quarterback in rookie sensation Andrew Luck. What else do you need to know about them before they invade Soldier Field on Sunday?

Some guys have all the Luck: The Colts used their first-round draft pick on Andrew Luck, a two-time Heisman finalist out of Stanford. He broke multiple records while playing at Stanford, most of which were set by John Elway. What made him so sought after as a quarterback was his polished, ready-for-the-pros quality.

But who will Luck throw to? Reggie Wayne has 96 consecutive games with a catch and will try to continue that streak on Sunday. The Colts will have to move on without Pierre Garcon who is now with the Redskins. They are expected to have a healthy Austin Collie back after he left a pre-season game with a head injury.

Free(ney) Bird: Heading into his 11th season, Dwight Freeney is still a pass rushing nightmare, and most of his sacks come on third down. He has 102 career sacks and will give plenty of trouble to the Bears ever-improving offensive line.

History lesson: The Colts lead the Bears 22-18 in their all-time series. Their most notable match-up came in a Super Bowl game we won't discuss. The most recent Colts coaches have won their coaching debut, so that's a streak Pagano will definitely want to continue.
Copyright FREEL - NBC Local Media