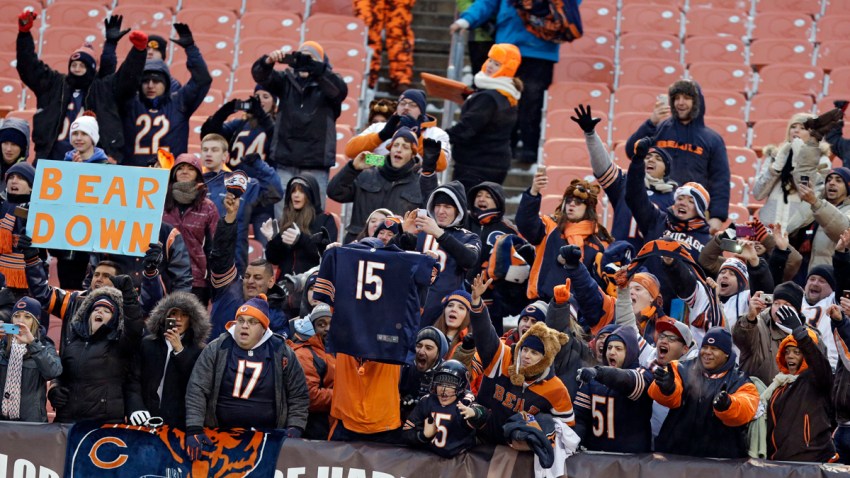 The Chicago Bears kick off the preseason Thursday night against the Denver Broncos and fans are encouraged to pack lightly to ensure a speedy entrance into the game.
Enhanced security measures are in place for Thursday's game in an effort to keep all guests safe entering Soldier Field, according to their website. As a result, the safety measures may lead to increased entry times.
In a statement by the Chicago Bears Football Club, every guest attending a game at Soldier Field will enter through upright metal detectors and all carry-in items will be searched. If a guest refuses to be searched, they will be denied entry to the stadium.
The NFL recommends fans avoid bringing any bags into the game if necessary based on their public safety best practices. Guests are permitted to bring the following items into Soldier field:
-Bags that are clear plastic and do not exceed 12"x6"x12"
-One-gallon re-sealable clear freezer bag
-Clutch purse no larger than 4.5"x6.5" in addition to one clear bag
-Medical bags
Guests are not permitted to bring in the following items into Soldier Field:
-Purses larger than a clutch bag
-Cooler
-Briefcases
-Backpacks
-Fanny packs
-Non-clear cinch bags
-Luggage
-Seat cushions with zipped covers
-Pockets or flaps
-Computer bags
-Camera bags
For a further description of permitted bags, visit the Chicago Bears Bag and Purse Policy page.