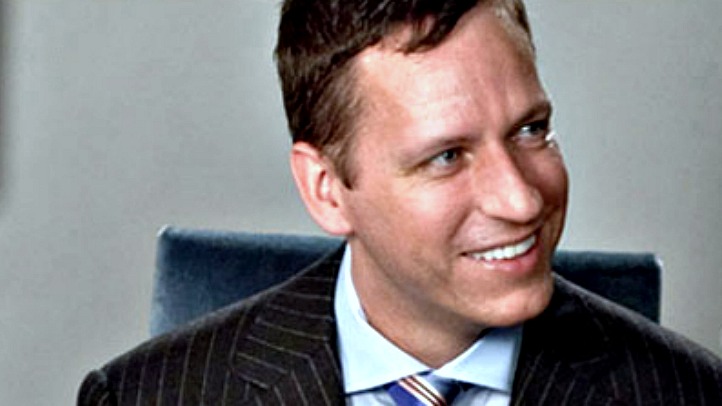 Here's another influential speaker to catch at the upcoming Chicago Ideas Week. Take a look.
In this profile: Peter Thiel
Accolades: Known as the PayPal mafia godfather of entrepreneurs, Peter Thiel is a leading advocate of young people exploring alternatives to a college education. This year he launched the 20 Under 20 Thiel Fellowship, a two-year mentoring program that provides $100,000 in grants towards building the fellows' businesses in biotech, technology, finance, education and more. In 2004, Thiel made the first outside investment in Facebook and now serves as a board member.
Why you should care: Thiel's constantly evolving ideas don't sit well with everyone. In a recent article he blamed the world's problems on what he calls "stalled technological innovation," saying in the '50s and '60s, we had higher hopes for technology than what's occurring today. He also considers clean tech a disaster, and one which should be halted. This comes after shutting down his own innovations to start an unsuccessful hedge fund.
But he believes in technology solving real problems and not latching on to others' ideas (calling all Groupon copycats). His 20 under 20 program this year gave $100,000 to 12 aspiring entrepreneurs – four more than previously intended – as well as access to a network of about a hundred high-profile mentors and two years to turn around their idea. As long as they drop out of college. He thinks education can be a drawback for the truly motivated, because student loans lead into careers that exist sometimes just to pay them back -- a view shared by many wunderkinds.
And he's no ageist, either.
"My view is that there's no time that's the right time to be an entrepreneur. You don't have to be young or old, or have experience or be fresh. People can become an entrepreneur at any point in their lives. What matters is you have an idea or potential business that has the possibility to change the world," he said in a recent article.
When you can see him: Oct. 12, Venue Six Ten at the Spertus Center, 6:45-8:30 p.m.