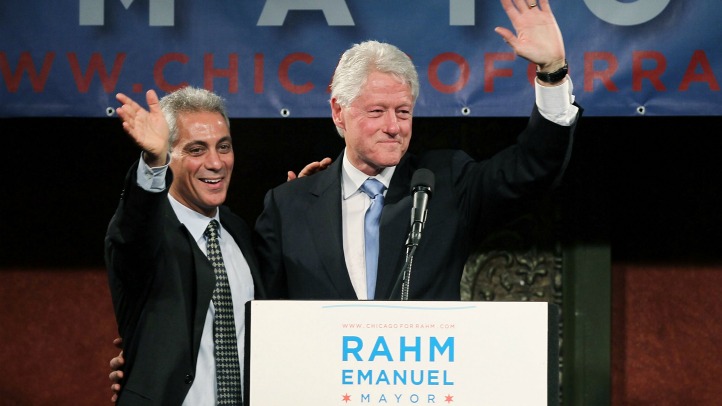 Chicago Ideas Week has begun, and we're highlighting Mega Talks and speakers to consider as the week unfolds. Take a look:
Today's event: International Mayoral Evening
Why you should care: The event will include innovative city leaders from around the country in a view into what makes our cities great.
Let's start with what Chicago's own Mayor Emanuel has accomplished in his lengthy career. During his first five months in office, he has focused on strengthening Chicago's public schools by lengthening the school day and investing in teachers and principals, improving the safety of its streets by putting more cops on the beat, and stabilizing the city's finances. The is after his role as Chief of Staff to President Barack Obama, where he helped orchestrate the passage of key legislation including the economic Recovery Act, Wall Street reform, and health care reform – increasing access and decreasing costs for millions of Americans. He also served three terms in the House of Representatives representing Chicago's 5th District and as senior adviser to President Bill Clinton.
Since taking office, Atlanta's Mayor Reed has hired more than 200 police officers, improved fire-rescue response times, re-opened all of the city's recreation centers, and improved the service delivery of city departments.
New York Mayor Michael Bloomberg founded Bloomberg, LP, the financial news and media company, and his leadership has helped New York increase high school graduation rates by 27 percent, cut crime by 35 percent, and reduce teen smoking by more than 50 percent.
Stengel and Friedman are both award-winning journalists, of Time Magazine and the New York Times, respectively.
It'll be a great list of influential speakers to kick off Chicago Ideas Week.
Facts: Monday, 6 to 8 p.m. at the Oriental Theater, and you get it all for just $15.
See the full list of speakers and events at www.chicagoideas.com.