Thousands are expected to take over Grant Park Saturday, primarily calling on women, to unite in an effort to 'March to the Polls' for early voting in Illinois.
The purpose of Women's March Chicago is to get individuals in the area fired up about the midterm elections and increase voter turnout, especially for those first-time voters.
From Grant Park, the march will head west on Jackson Boulevard to Dearborn Street and north on Dearborn to Federal Plaza.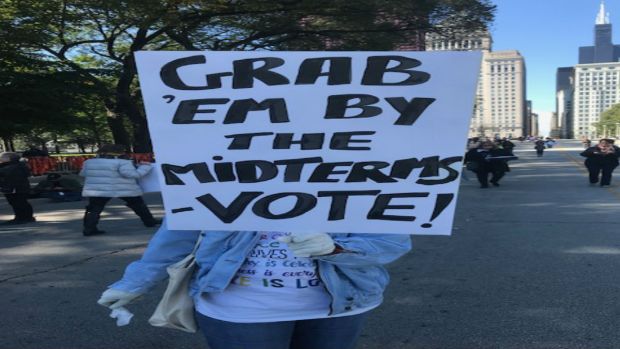 Women, Young Voters in Chicago 'March to the Polls'
Participants can enter the rally area either on Congress Parkway or Balbo Drive on Columbus Drive.
The Voter Village opens at 9 a.m.; the rally, which includes a lineup of speakers and performances is scheduled to begin at 10 a.m.; and the March to Federal Plaza will officially begin at 12:30 p.m.
Those interested in voting will have an opportunity to split off to early voting sites until 5 p.m. for Chicago (175 W. Washington St.) and Cook County (69 W. Washington St.)
Photos: The Women's March in Chicago
Commuters should be on the lookout as the following streets/roads will be closed until 6 p.m. Saturday: Columbus Drive from Monroe Street to Balbo Drive; Jackson Boulevard from Lake Shore Drive to Michigan Avenue; and Congress Parkway from Columbus to Michigan. Once the march commences, Michigan Avenue will be closed from Randolph Street to Congress Parkway.
Additional closures in effect now: •Jackson Dr/Blvd-Between Lake Shore Drive and Clark Street •Clark Street- Between Jackson Blvd and Adams Street #ChicagoPoliceWomensMarch

— Chicago Police (@Chicago_Police) October 13, 2018
According to organizers, "the event is a follow-up to the march held in January. As the assault on both women's rights and democracy continues in this country, women and allies are more united than ever in their focus on the 2018 elections."