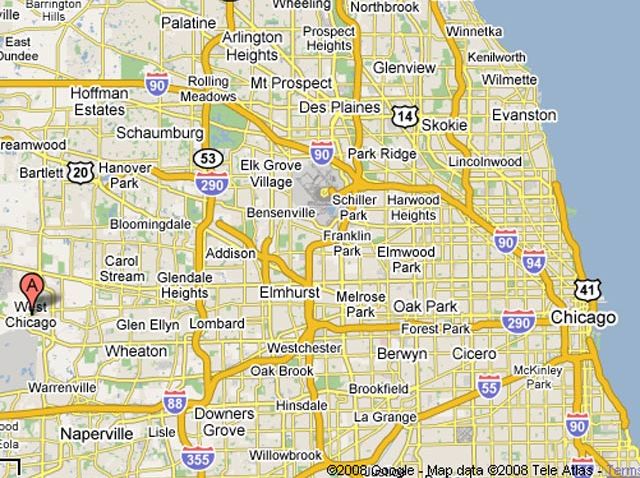 It's likely that one of the first business decisions you're going to have to make as an entrepreneur is where to locate your business.
Of course, if you have zero employees and the product/service you provide is mostly online, chances are you'll be working out of your home. But when a physical location is necessary, business activity is an important determining factor of where your business should be located.
The Small Business Association suggests you answer these questions before settling on a location:
Do your customers come to you?
Do you have to go to your customers?
Do you have employees?
Do you manufacture products for distribution?
If your type of business is heavily dependent on pedestrian or drive-by traffic, such as a health food store, gift shop, or boutique, you'll want to seek popular retail locations (like downtown) where there are fewer restrictions on signs that can help attract passing customers.
A recent Crains article states that the cyclical real estate market is abandoning suburban expansion for locations in the city proper, so this may have an effect on your decision as well – it means more foot traffic from larger corporations.
Joe Mansueto, CEO of Morningstar, which moved its corporate headquarters just across town a few years ago, adds his own reasons for sticking with the city. "We've always liked being in Chicago. It helps keep employees on the pulse of what's happening in our society. It keeps them current with cultural trends and possibly technological ones."
If customers typically seek your type of business, such as child care, beauty salon, yoga or dance centers, you'll want to find space that is walkable and easily accessible from public transportation and roads.
If your customers do not typically come to you, other location factors may be more important than physical proximity to your customers. In that case, maybe you need warehouse space for a distribution center or something in a noisy, non-residential area for a dog daycare (like under the L tracks).
Also think about zoning issues, ease of access for customers, and the proximity to your competitors - that can make or break some businesses. Read more tips from the SBA here.