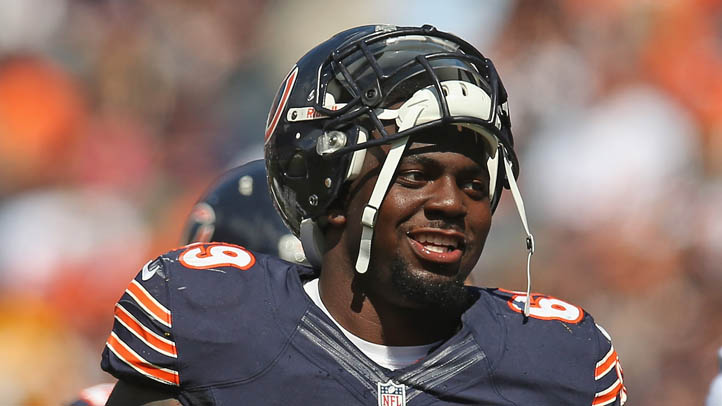 On Friday night, the Bears placed their franchise tag on defensive tackle Henry Melton. After three seasons as a Bear, Henry Melton has proven to be too valuable for the team to give up. But as with Matt Forte's franchise tag last season, the Bears are hoping to use this tag to give them more time to come to a long-term deal with Melton.
"Henry has been a good player for us and we are using the franchise tag so his development continues as a Bear," Bears General Manager Phil Emery said via press release. "We will continue our conversations with Henry and work toward a multi-year agreement."
If Melton and the Bears don't work out a long-term deal and he is paid the franchise tag rate for a defensive lineman, he'll make $8.45 million this season. A repeat franchise tag for next season would give him a 20 percent raise, meaning he would make $10.14 million next season.
With another good performance this year, Melton is set to make $18 million over the next two seasons, which is quite a raise from the $565,000 he made on his rookie deal. But money isn't the only thing Melton will be looking for with his contract.
Like Forte last year, Melton will also want to get some security with the deal. He'll turn 27 in October and is years away from worrying about retirement. But as Johnny Knox recently learned, football careers can end with the blink of an eye. Melton will want a deal that will ensure he's taken care of.
This is what the Bears and Melton will have to wrestle over for the next few months. Will Melton stick with a possible $18 million over the next two seasons, or should he possibly take less in the short-term and get a better long-term contract?
Copyright FREEL - NBC Local Media