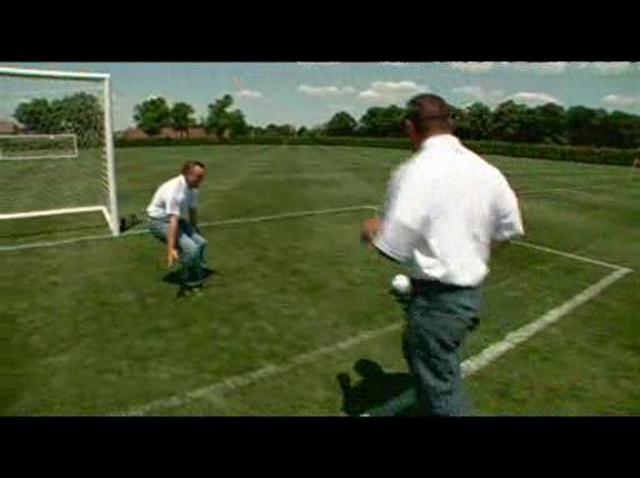 The NHL Players Association has revealed its three finalists for the Ted Lindsay Award, given to the "NHL's most outstanding player as judged by members of the NHLPA." Sidney Crosby, Alex Ovechkin, and Martin St. Louis were the three nominees, which caused a bit of an uproar among Chicago Blackhawks fans.
The question is whether or not captain Jonathan Toews and winger Patrick Kane should have been in one of those three spots. Toews, who had 23 goals and 25 assists in 47 games, has been listed as a candidate for the Hart Trophy by many members of the media, and Kane, with 23 goals and 32 assists, just finished what is arguably the best season he's had as a professional.
If fans are totally honest with themselves, it wasn't Toews that was passed over for this award, but Kane. Toews had a great season, but the definition of this award isn't who was "most valuable" to his team, but rather who was the most "outstanding player." Toews was great all season for the Blackhawks, but Ovechkin brought his team back from the dead with a blistering second half of the season, and Crosby was torching the league before he was sidelined after taking a puck to the face that forced him to miss 12 games.
Add to that the fact that St. Louis won the Art Ross Trophy as the league's best scorer, and it makes sense as to why Toews was left off this list.
Kane, on the other hand, should have been on the list in place of either Crosby or St. Louis, depending on what argument you decide to use. If you would prefer the health argument, then he should be on the list in place of Crosby, because Kane only missed the last game of the season, whereas Crosby missed a quarter of the season (the equivalent of 20 games in a standard length season).
If the "outstanding teammate" argument is more to your liking, then St. Louis should have had votes taken away from him because he just so happened to be passing to arguably the game's best scorer in Steven Stamkos, who had 57 points of his own to finish just behind St. Louis' 60. Kane, on the other hand, spent much of the season having to deal with linemates like Dave Bolland, Jimmy Hayes, and Michal Handzus, and none of them are ever going to be threats to win a Rocket Richard award as the league's best scorer.
The NHLPA picked three deserving candidates, but if outstanding individual effort is what is supposed to garner a nomination for this award, then Kane definitely should have been on the list.